Appreciation Day Session II – 2018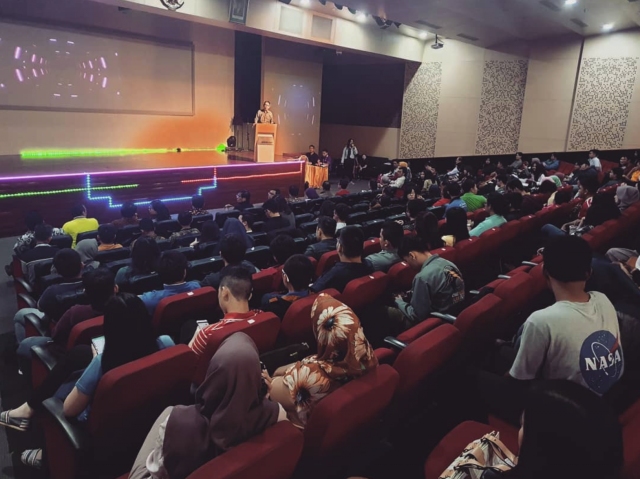 BINUS University, Auditorium Anggrek Campus, Kemanggisan, 28 November 2018, telah berlangsung  acara tahunan yang dinamakan dengan Appreciation Day, dimana acara ini merupakan kedua kalinya untuk periode peraihan prestasi yang terhitung dimulai dari bulan Januari hingga Juni 2018. Acara ini merupakan acara untuk merayakan bersama para BINUSIAN yang telah berhasil meraih prestasi baik dalam tingkat Internasional, Nasional, dan Jebodetabek. Ada yang berbeda dari konsep acara sebelumnya, dimana kali ini ada pemberian penghargaan untuk para BINUSIAN yang berhasil meraih lebih dari satu prestasi, yaitu dinamakan dengan "INTERNATIONAL+" dan "NATIONAL+".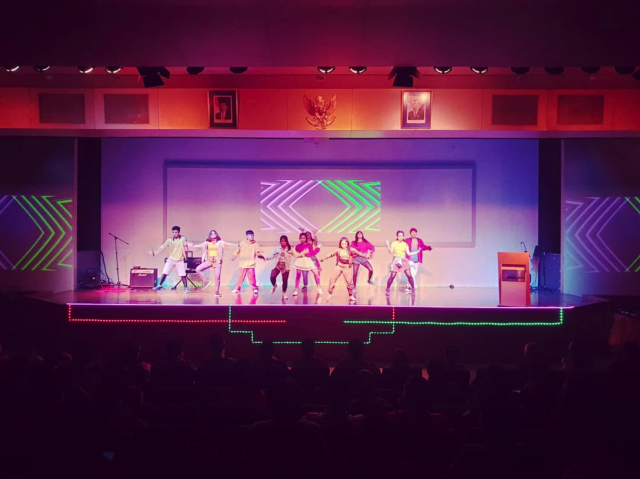 Total perolehan prestasi BINUS University yang terhitung pada bulan Januari hingga Juni 2018, untuk masing-masing kategori adalah:
International+   : 4    Prestasi
National+           : 10  Prestasi
International     : 5    Prestasi
National             : 64  Prestasi
Jabodetabek     : 8    Prestasi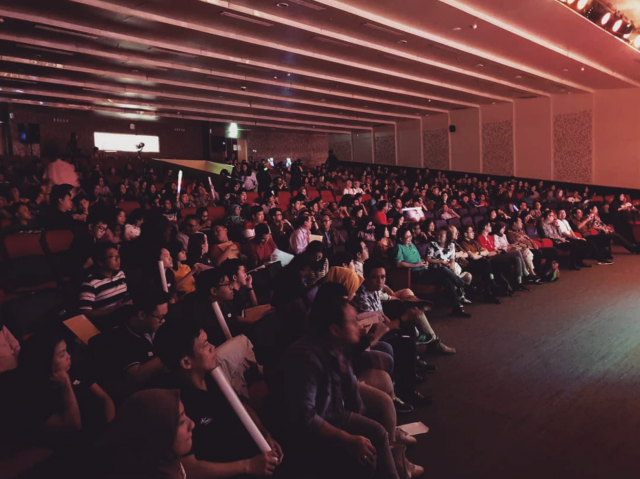 Acara Appreciation Day ini, dibuka dengan tarian modern yang dibawakan oleh rekan-rekan mahasiswa dari Unit Kegiatan Mahasiswa (UKM) Seni Tari Mahasiswa Bina Nusantara (STAMANARA), dengan tata panggung dan konsep desain ala tahun 1980-an. "The Journey Start With Achievement", diangkat menjadi tema besar acara ini, memilki arti bahwa dalam perjalanan hidup, haruslah dimulai dengan pencapaian, sehingga kita dapat meraih visi dan misi.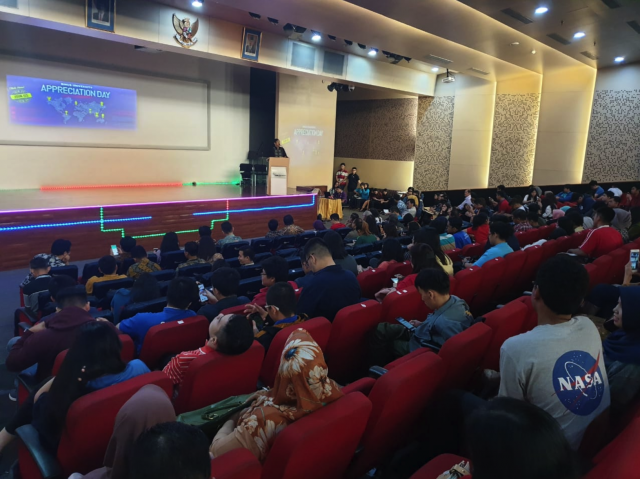 Rector of BINUS University, Prof. Dr. Ir. Harjanto Prabowo, MM. Memberikan kata sambutan dan ucapan terima kasih kepada seluruh BINUSIAN yang telah berjuang meraih prestasi. Pesan-pesan yang disampaikan oleh beliau adalah agar terus berjuang mempertahankan apa yang telah diraih, berkesinambungan dan terus memberikan yang terbaik untuk Bangsa Indonesia. Sebagai insan yang telah meraih penghargaan, akan semakin baik apabila prestasi yang dirayakan bersama hari ini dapat bermanfaat di dalam kehidupan bermasyarakat. Tidak hanya untuk disimpan atau dikenang saja.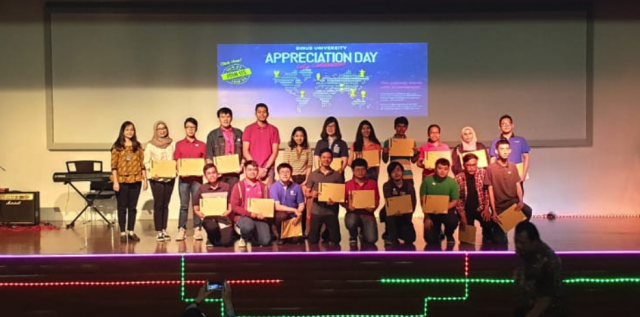 Dengan dihadiri oleh para tamu undangan para peraih prestasi, Pimpinan Board of Management Yayasan Bina Nusantara, Rektor, Wakil Rektor, Dekan dan Kepala Jurusan, menambah ramainya acara ini, berlangsung dengan meriah dalam memberikan penghargaan.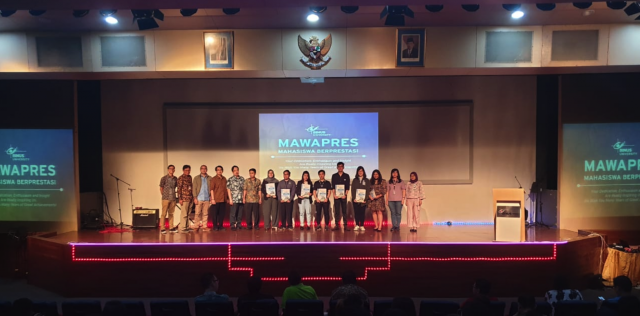 Periode pencapaian prestasi tahun 2018 ini, diwarnai dengan adanya seleksi untuk menentukan Mahasiswa Berprestasi (MAWAPRES) dari setiap Faculties dan Schools yang ada di BINUS University, baik regular maupun internasional. Para BINUSIAN yang terpilih untuk mewakili MAWAPRES ini adalah:
Nadhira Noor (Teknik Industri)
Anindya Khansalihara Wardhana (Sistem Informasi)
Rahmat Ardiansah Putra (International Marketing)
Myra Wirawan (DKV-Creative Advertising)
Daniel Alfredo (Food Technology)
Patrick Kurniawan (Hubungan Internasional)
Patricia Samantha (Hotel Management)
Shania Tsamara (International Business)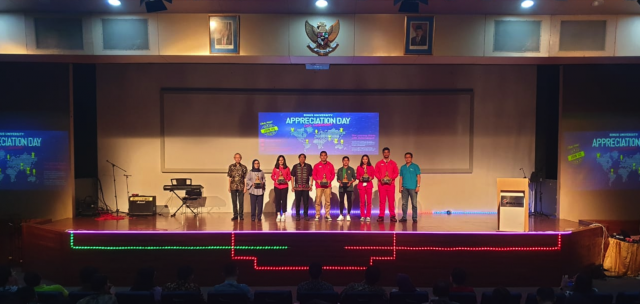 Berikutnya, setelah MAWAPRES, acara Appreciation Day kali ini  juga turut mengundang para BINUSIAN yang telah maju berjuang sebagai Atlet untuk INDONESIA dalam acara ASIAN GAMES 2018. Mereka adalah:
Zahra Muzdalifah (Mass Communication) Atlet Sepak Bola Putri;
Andriani Synthia (International Relations) Atlet Artistic Swimming;
Ceyco Georgia (Marketing Communication) Atlet Karate;
Gerard Christopher George (Management) Atlet Judo;
Ulfa Silviana (International Relations) Atlet Atletik;
Almay Rayhan (Business Management) Atlet Golf;
Muhammad Ariq Noor (Marketing Communication) Atlet Jujitsu.
Penghargaan yang diberikan merupakan penghargaan yang dinamakan dengan "Sarawati", dewi yang dipuja dalam agama Weda, sebagai lambang ilmu pengetahuan, seni dan kebijaksanaan. Sebagaimana pada zaman lampau, ia adalah dewi yang menguasai ilmu pengetahuan dan seni. Para penganut ajaran Wedanta meyakini, dengan menguasai ilmu pengetahuan dan seni, adalah salah satu jalan untuk mencapai moksa, pembebasan dari kelahiran kembali.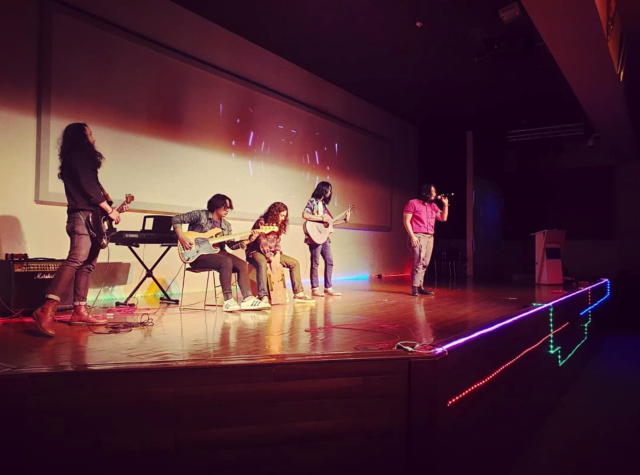 Acara ini tidak hanya diisi dengan penampilan dari rekan-rekan BINUSIAN dari STAMANARA saja, namun juga diramaikan oleh penampilan dari UKM Band, Seni Teater Mahasiswa Bina Nusantara (STManis), Doa pembuka dan penutup dipimpin oleh Ketua UKM Persekutuan Oikoumene (PO), dan yang memimpin untuk membawakan lagu-lagu Indonesia Raya, Himne BINUSIAN, dan Mars BINUSIAN adalah perwakilan dari UKM Paduan Suara Mahasiswa Bina Nusantara (PARAMABIRA). Serta penyambutan tamu dibantu oleh rekan-rekan dari BINUS Square Student Club (BSSC).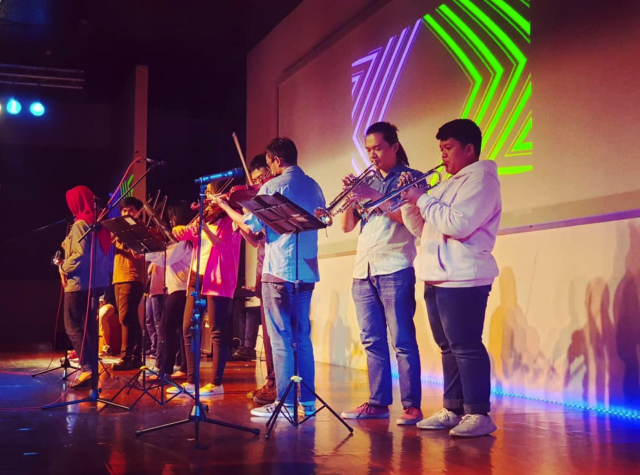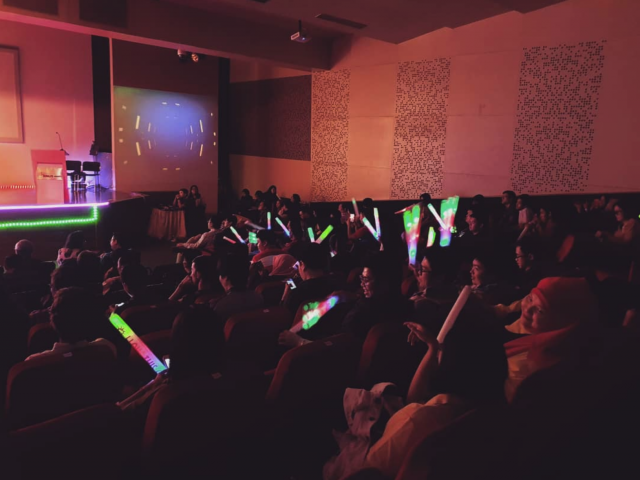 Kami dari Kepanitiaan Appreciation Day session II – 2018, mengucapkan selamat kepada seluruh BINUSIAN yang telah meraih prestasi baik dari berbagai kategori. Kami berharap dengan adanya acara ini, kita semua dapat terus meraih yang terbaik dan lebih baik lagi. Memberikan penghargaan kepada diri sendiri, orang tua, dan menginspirasi rekan-rekan kita semua, kelak apa yang telah kita raih ini dapat bermanfaat di masyarakat, sehingga Bangsa Indonesia akan terus maju dan berkembang. Kami tunggu kedatangan Anda di Appreciation Day 2019 ! Cheers !