Student Development Center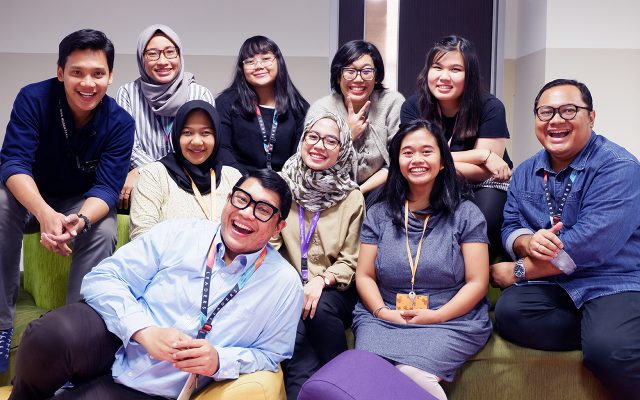 Student Development Center (SDC) adalah salah satu unit pendukung di BINUS University yang berperan mendampingi para mahasiswa dalam mengembangkan soft skills, khususnya pengembangan BINUS Graduate Attributes. SDC menyediakan berbagai program yang bersifat komprehensif, yang membantu mahasiswa dalam mengoptimalkan potensi diri selama menjalani perkuliahan di BINUS University. Hal ini merupakan salah satu upaya untuk menjawab tantangan dunia industri yang dinamis.
SDC menyediakan berbagai kegiatan seminar, talkshow, pelatihan, workshop, program pengembangan aktivis kampus (Mentor, First Year Program Leader, Freshmen Leader, Freshmen Partner, Aktivis dan Pengurus Organisasi Kemahasiswaan, Associate Trainer, dll.), serta berbagai program pengembangan mahasiswa lainnya.
Student Development Center (SDC) is one of supporting units at BINUS University, that facilitates students to improve their soft skills, especially the development of BINUS Graduate Attributes. SDC provides comprehensive programs to support students in optimizing their skills to meet the dynamic needs of industry, while the students are studying at BINUS University.
SDC provides various seminars, talkshows, trainings, workshops, campus activist development programs (such as for Mentors, First Year Program Leaders, Freshmen Leaders, Freshmen Partners, Student Organization Members & Committee, Associate Trainers, etc.), as well as other development programs.
CONTACT US
Syahdan Campus :
Building M, Level 1
Jl. K H. Syahdan No. 9 Kemanggisan, Palmerah, Jakarta Barat, 11480
Ph.: +6221-5345830, Ext.: 2259
Email : sdc@binus.edu
Instagram : @sdc.binus
OPERATIONAL HOUR
Monday – Thursday: 09 am – 5 pm (lunch break: 12 pm – 1 pm)
Friday                        : 09 am – 5 pm (lunch break: 11.30 pm – 1 pm)
Saturday                   : 09 am – 3 pm (lunch break: 12 pm – 1 pm)