PIMNUS 2019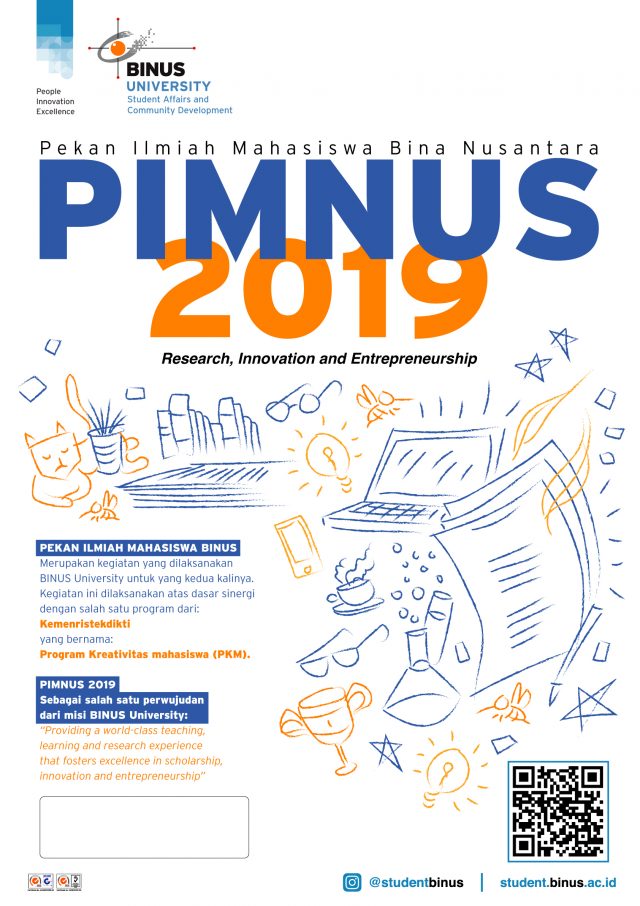 Pekan Ilmiah Mahasiswa BINUS (PIMNUS 2019) merupakan kegiatan yang baru yang akan dilaksanakan BINUS University untuk yang kedua kalinya. PIMNUS 2019 sebagai salah satu perwujudan misi BINUS University:
"Providing a world-class teaching, learning and research experience that fosters excellence in scholarship, innovation and entrepreneurship"
Kegiatan ini dilaksanakan atas dasar sinergi dengan salah satu program dari Kemenristekdikti yang bernama "Program Kreativitas mahasiswa (PKM)".
PKM merupakan perwujudan dari Kemenristekdikti untuk mencapai tujuan dari perguruan tinggi diantaranya:
1. Sebagai tempat berkembangnya potensi mahasiswa agar menjadi manusia yang beriman dan bertakwa kepada Tuhan Yang Maha Esa dan berakhlak mulia, sehat, berilmu, cakap, kreatif, mandiri, terampil, kompeten, dan berbudaya untuk kepentingan bangsa.
2. Dihasilkannya lulusan yang menguasai cabang ilmu pengetahuan dan/atau teknologi untuk memenuhi kepentingan nasional dan peningkatan daya saing bangsa.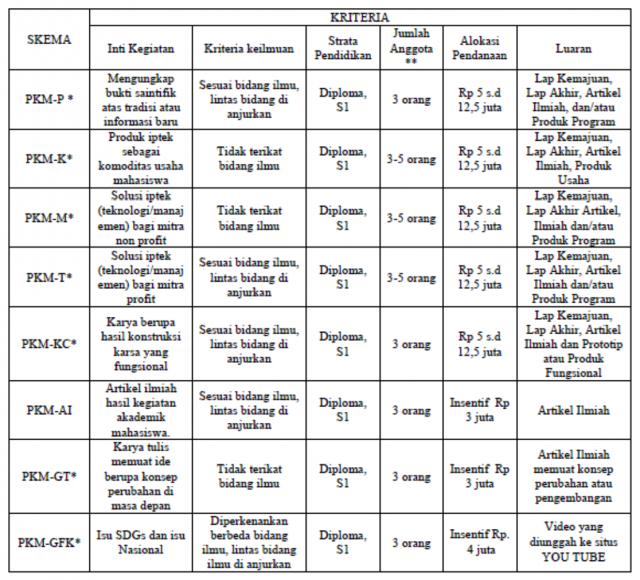 PIMNUS 2019 merupakan kegiatan dimana para mahasiswa/i BINUS University berpartisipasi aktif dalam program PKM. dimana para mahasiswa/i mencetuskan Ide Bisnis / rencana Penelitian/ Ide untuk memberi dampak langsung kepada masyarakat/ Gagasan Kreatif/ Artikel Ilmiah/ Rencana Penerapan teknologi dan Karsa Cipta dengan dilandasi Scientific Thinking ke dalam proposal PKM, kemudian disubmit dalam rangkaian acara PIMNUS untuk kemudian diseleksi sebanyak 525 kelompok mahasiswa dan dinyatakan lolos untuk mengikuti PIMNUS dan Submit ke Kemenristekdikti.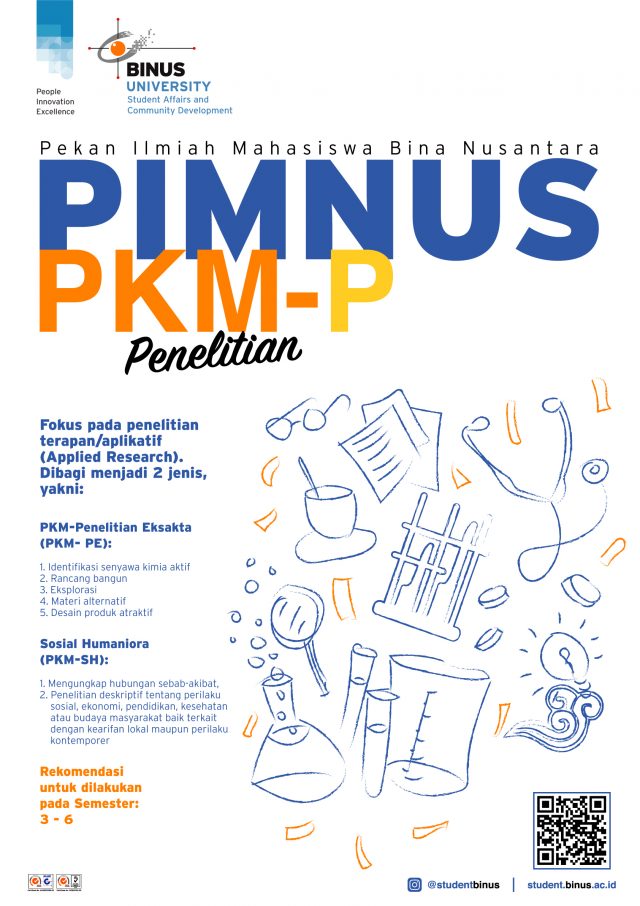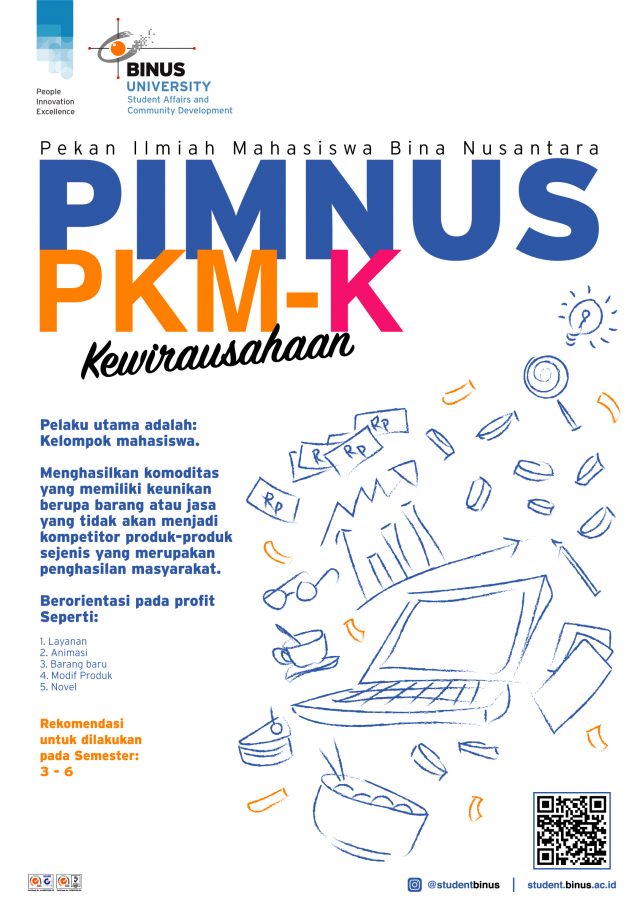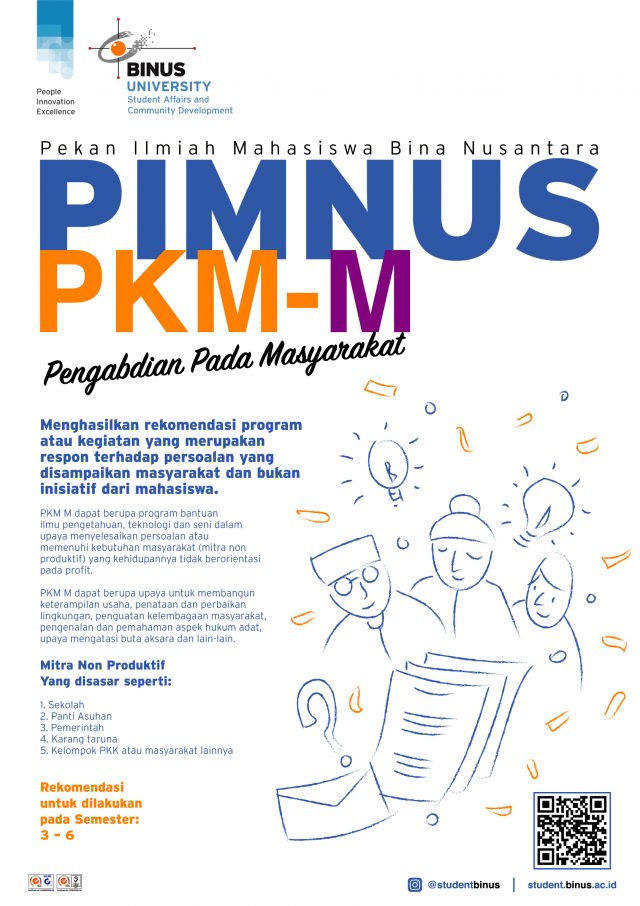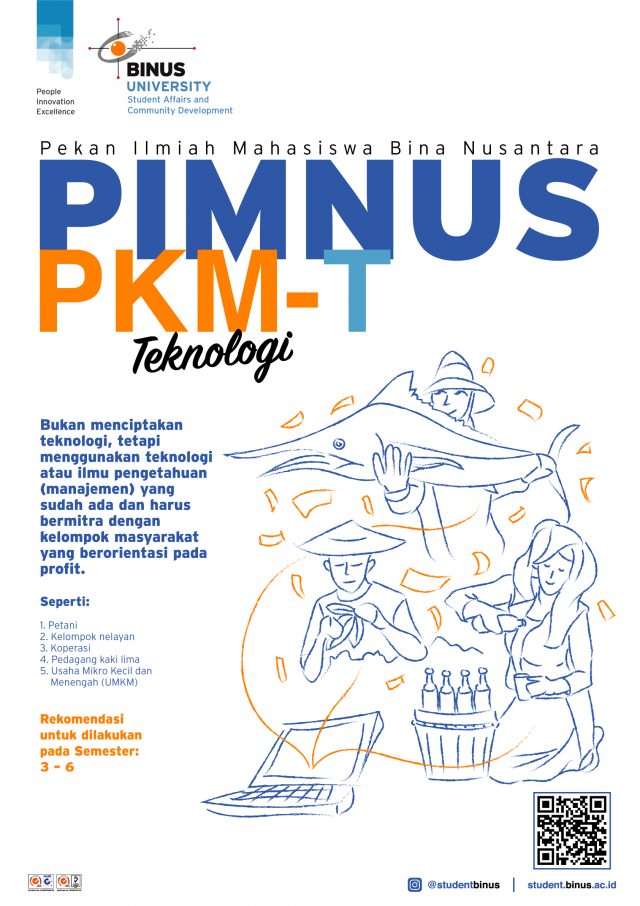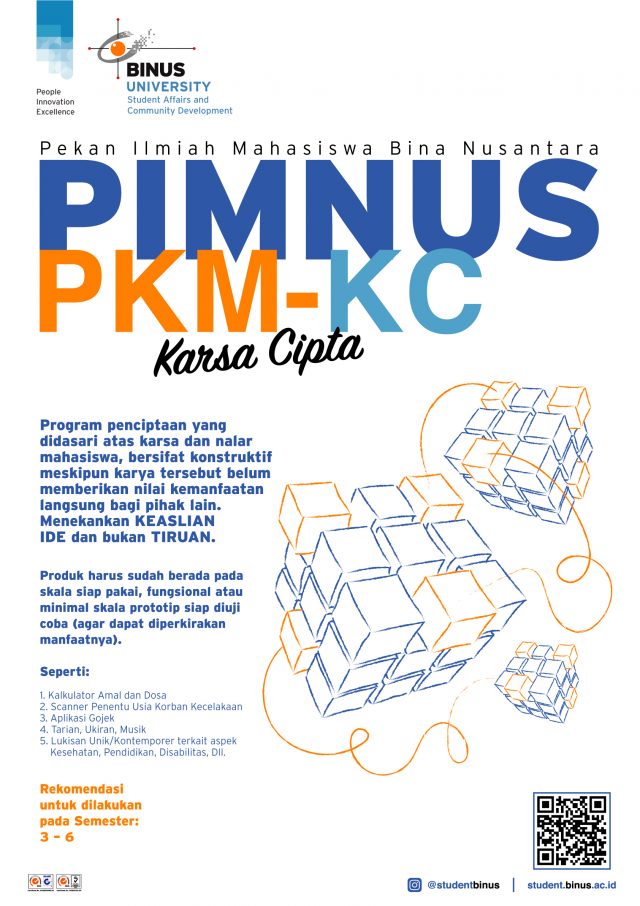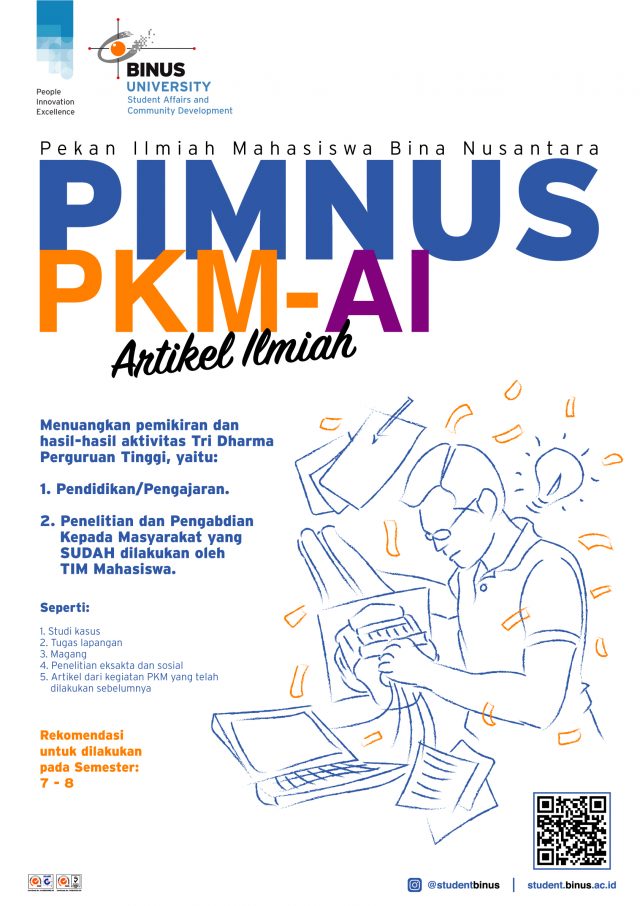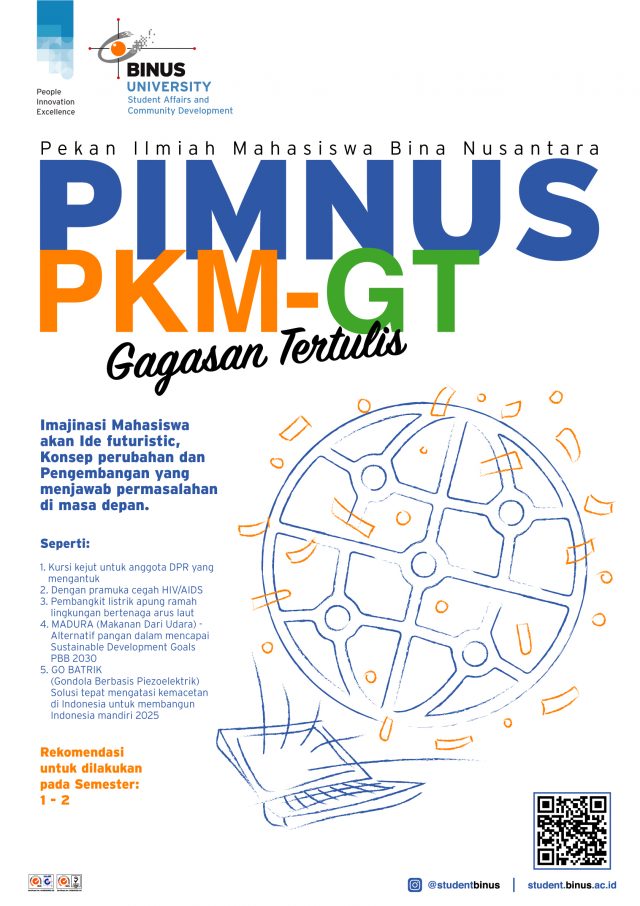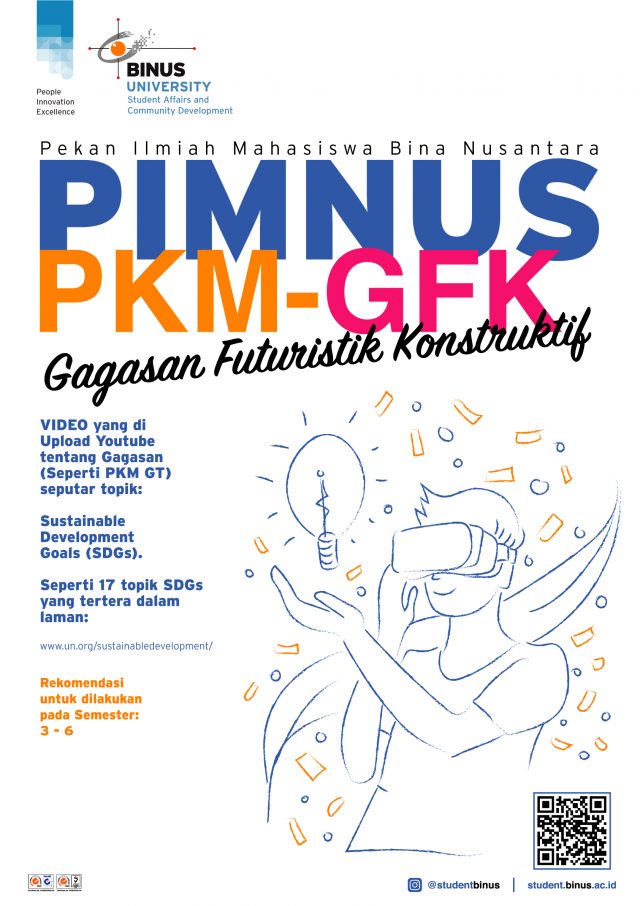 Reviewer Registration PIMNUS 2019
Volunteer Registration PIMNUS 2019