Training Onsite – Public Speaking "Dare to Speak Up"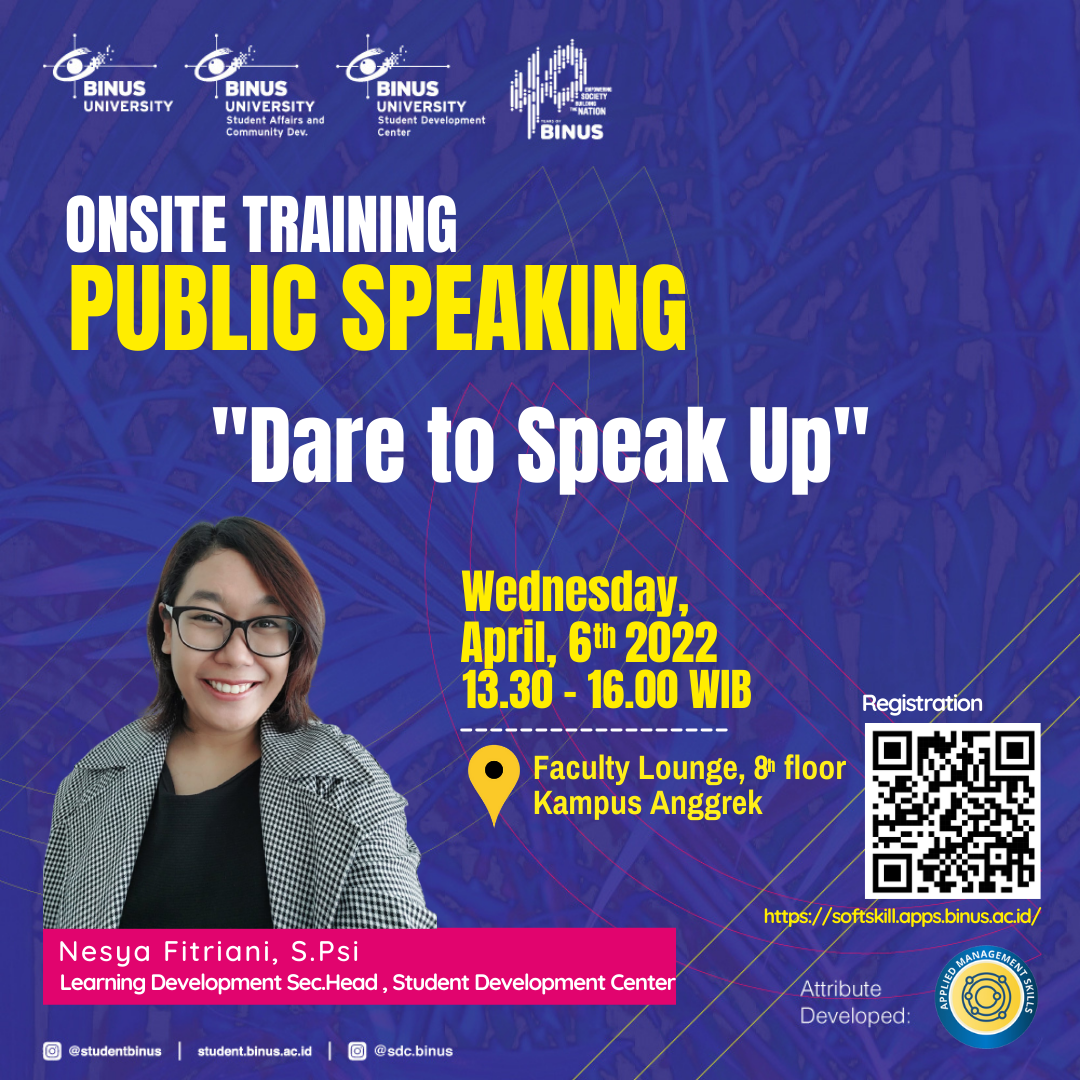 Rabu, 6 April 2022 Student Development Center mengadakan training onsite "Public Speaking: Dare to Speak Up" untuk pertama kalinya setelah masa pandemi. Berlangsung di Faculty Lounge Lt. 8 Kampus Anggrek dengan penyampaian materi oleh Nesya Fitriani dari Learning Development Sec. Head – Student Development Center.
Meskipun tetap dengan protokol kesehatan dan regulasi jaga jarak, tidak menyurutkan antusias peserta dalam mengikuti training ini. Hal ini terlihat dari ice breaking, role play maupun sesi diskusi yang di jalankan penuh antusias.
Adapun harapan dari berlangsungnya Training "Public Speaking: Dare to Speak Up" ini adalah peserta mampu memahami teknik dasar tentang public speaking dan bagaimana mengelola kehawatiran atau rasa gugup saat berbicara di hadapan publik. Selain itu peserta diharapkan juga dapat memahami bagaimana prinsip public speaking secara efektif. Mencangkup penggunaan bahasa tubuh yang tepat dan memberikan treatment yang tepat kepada audiens.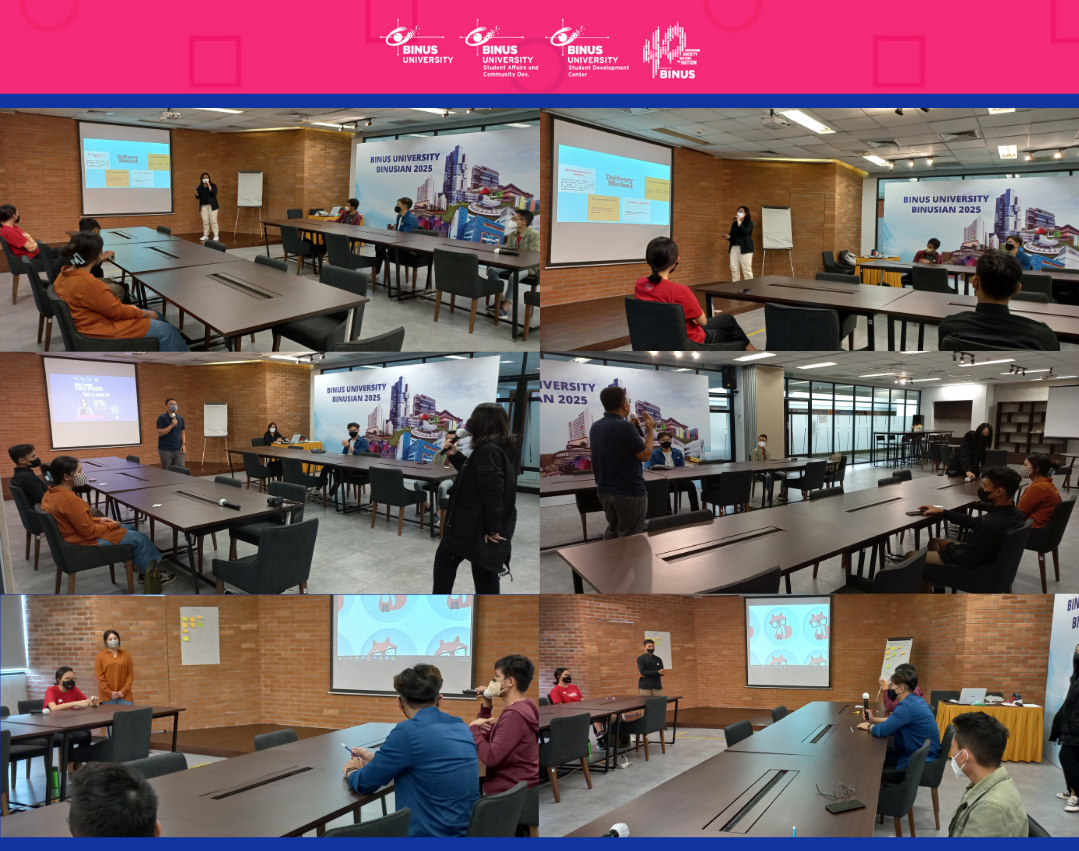 Gambar: Sesi Training Onsite Public Speaking "Dare to Speak Up"