INSIGHT CORNER: THE AUTHENTIC YOU!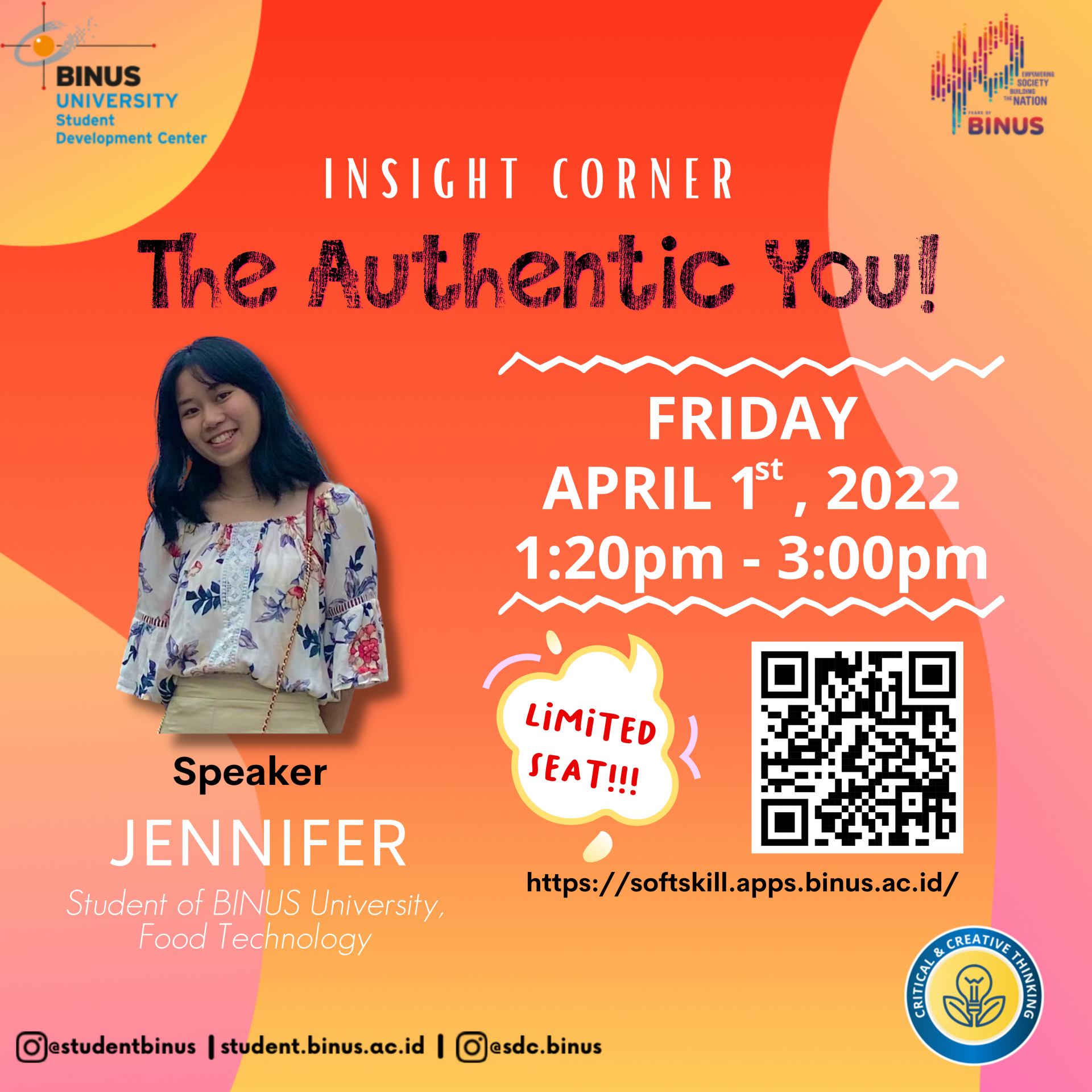 Jumat, 1 April 2022 untuk yang kedua kalinya Student Development Center mengadakan Insight Corner. Salah satu kegiatan untuk mahasiswa dalam mengembangkan attribute yang terdapat pada Binusian Graduate Attributes (BGA) dalam bentuk sharing session yang dibangun dalam suasana yang santai dan menyenangkan.
Insight Corner kali ini bertajuk "THE AUTHENTIC YOU!". Menghadirkan Jennifer yang merupakan Student of BINUS University @Alam Sutera Campus dengan jurusan Food Technology. Kegiatan ini dilakukan secara virtual yang di ikutin oleh 19 participant Binusian Alam Sutera.
Adapun harapan dari berlangsungnya kegiatan ini adalah peserta mendapat pengetahuan tentang bagaimana menjadi mahasiswa aktif yang otentik dengan terbiasa berpikir kritis dan bagaimana strategi untuk mengembangkan ide kreatif.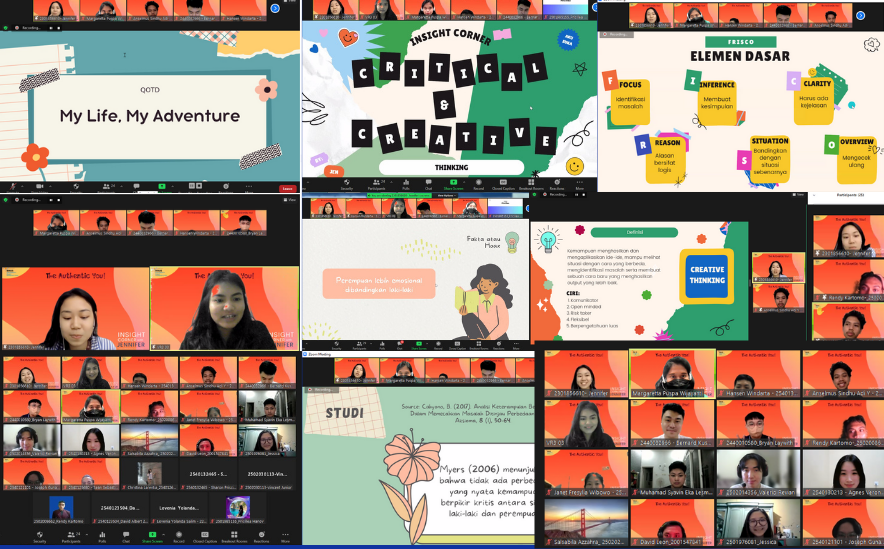 Gambar: Foto Kegiatan