Persiapan UTS Ala Tutor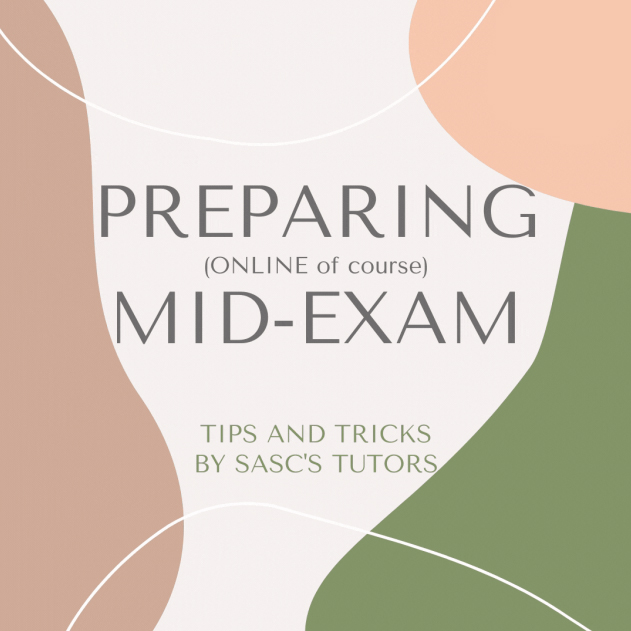 Hai Binusian yang lagi sibuk UTS!
Gimana nih hari pertama di pekan UTS ini? Semoga semuanya lancar jaya yaa..
Berikut ini ada tips and tricks mempersiapkan dan menghadapi UTS dari para Tutor SASC di periode Ganjil 2020/2021 ini. Tips and tricks ini ada yang sifatnya teknis, ada juga yang personal ya guys.
Kami kasih bocoran nih ya, di postingan ini ada info yang very very important tentang ujian, yaitu: Tindak Kecurangan! Hmmm…kaya apa sih emang tindak kecurangan sewaktu ujian? Salah satunya bisa teman-teman cek di tips and tricks "Technically" slide terakhir yaa…
Atau teman-teman juga bisa cek feed IG @sdc.binus buat tau lebih jelas tentang itu.
Well, good luck ya buat UTSnya wahai Binusian! Jaga Kesehatan!
#BinusianLearningFromHome #BinusianOnlineLearning #BinusOnlineExam #AcademicIntegrity