Tea Time with Ms. Heny "Further Study 101"
Rabu, 3 Juni 2020 Student Development Center telah mengadakan Tea Time with Ms. Heny berjudul "Further Studey 101". Pada Tea Time kali ini, Student Development Center mengajak Dr. Heny Kurniawati, SST.Ak., M.Sc untuk menjadi narasumber. Beliau yang akrab di sapa Miss Heny ini adalah seorang profesional akademisi dari Department of Accounting and Finance, Binus University.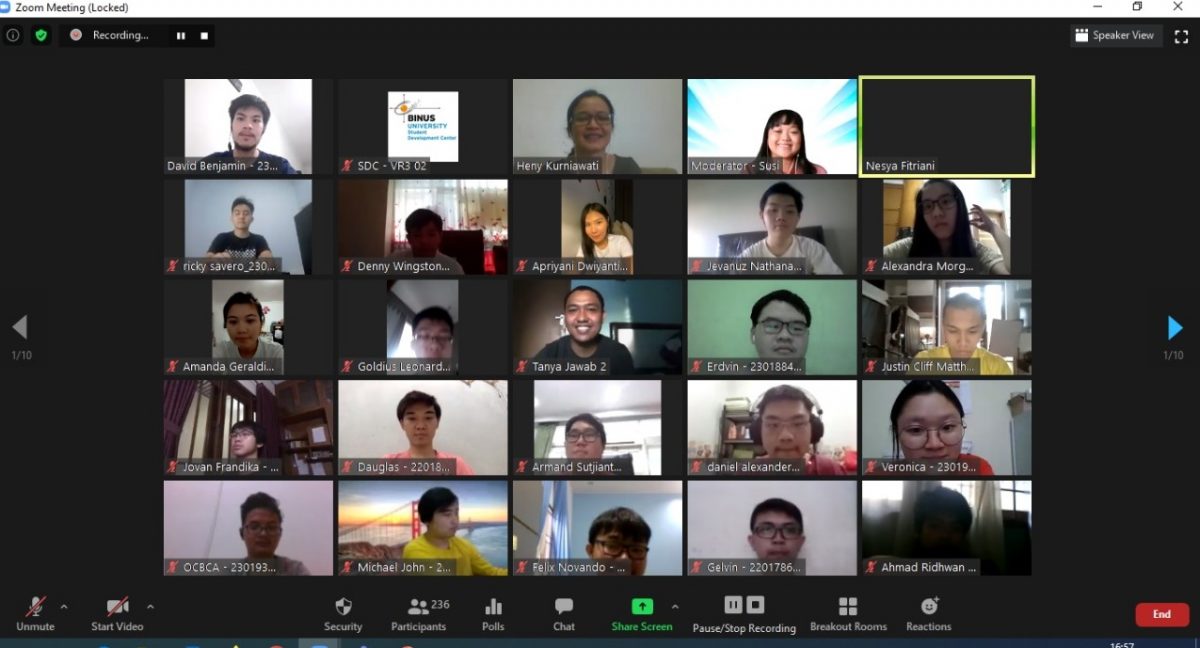 Materi kegiatan yang diikuti oleh 236 participants melalui Zoom Meeting ini tidak hanya pemaparan teori saja, tetapi dipadukan dengan story telling pengalaman Miss Henny saat melanjutkan studi di luar negeri sehingga mampu memberikan insight dan semangat kepada seluruh Binusian dalam mempersiapkan atau merencanakan studi lanjutan.
Harapan dari kegiatan ini adalah agar Binusian memiliki tujuan dan alasan yang kuat untuk melanjutkan studi, mampu mempersiapkan diri sebaik mungkin dalam proses pengajuan studi lanjut, baik di dalam maupun di luar negeri serta mampu mengelola atau mencari sumber dana untuk studi lanjutan seperti beasiswa.