Tea Time with Nadila Setiabudiarto "What should I do in the 1st week @ The office?"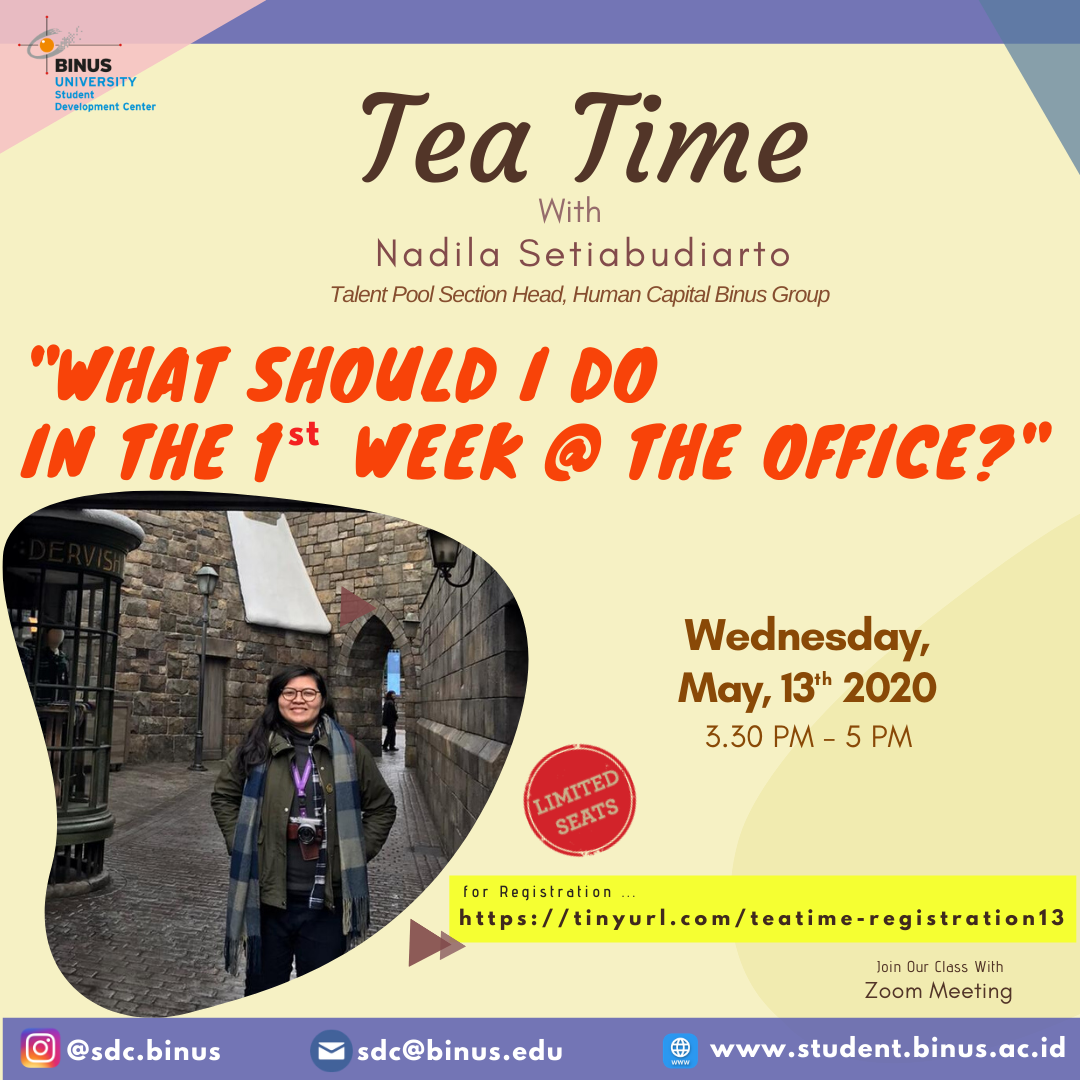 Rabu, 13 Mei 2020 Student Development Center mengadakan sesi Tea Time wih Nadila Setiabudiarto. Ia merupakan Talent Pool Section Head, Human Capital Binus Group. Mengangkat topik mengenai "What Should I do in the 1st Week at The Office".
Acara ini diikuti oleh 202 participant mahasiswa Binusian dari berbagai main campus seperti Kemanggisan, Alam Sutera, Senayan, Bekasi, Bandung maupun Malang.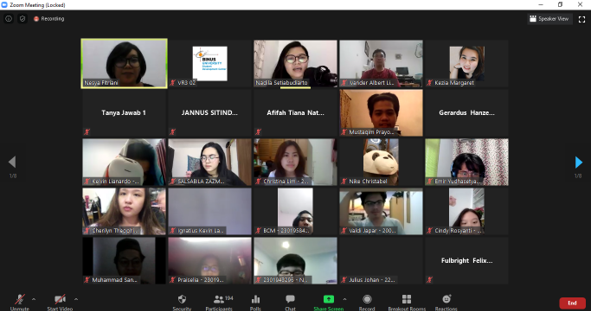 Gambar 1 : Dokumentasi Virtual Tea Time with Nadila – 13 Mei 2020
Insight yang didapat dalam sesi ini adalah bagaimana Program onboarding atau orientasi karyawan baru menjadi sangat penting di awal karir seseorang , mengingat para fase ini seseorang belajar mengenai nilai nilai perusahaan , adaptasi dengan lingkungan perusahaan , serta bersosialisasi dengan rekan kerja . Hal ini sekaligus menjadi sarana belajar khususnya baik untuk fresh graduates maupun intern agar dapat menyesuaikan dengan iklim kerja yang ada di perusahaan.