INSPIRE: Inspirational Session "Its OK, not to be OK"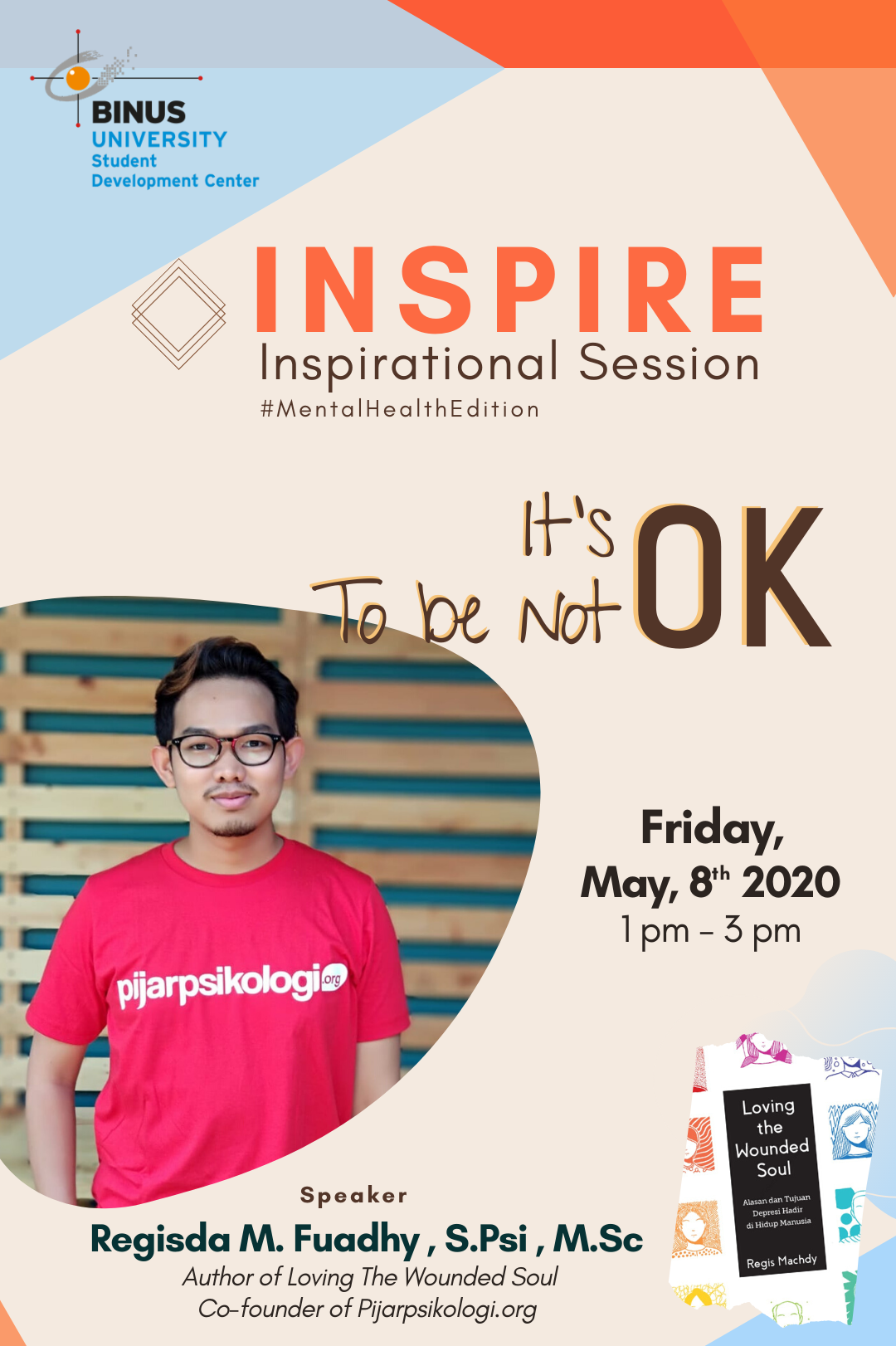 Student Development Center telah mengadakan kegiatan Inspirational Session #MentalHealthEdition bertajuk "It's OK, not to be OK". Acara yang dilakukan secara virtual ini diselenggarakan pada 08 Mei dengan narasumber seorang psikolog sekaligus founder Pijar Psikologi dan penulis buku "Loving The Wounded Soul", Regisda Machdy Fuadhy.
Tema ini berangkat dari pentingnya kesadaran seseorang akan kesehatan mentalnya, tentu bisa membantu untuk lebih peka terhadap dirinya secara pikiran tubuh dan emosi. Salah satu cara yang bisa digunakan untuk menumbuhkan kesadaran seseorang terhadap kesehatan mentalnya adalah dengan belajar dari pengalaman seseorang yang pernah mengalami kondisi sulit terkait dengan keadaan mentalnya, namun tetap bisa berdaya dengan positif dan menjadi pribadi yang kuat untuk bertahan dan berhasil melewati kondisi tersebut.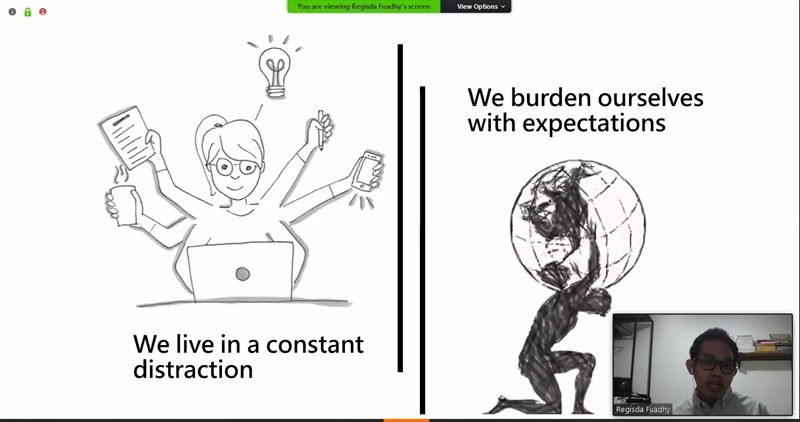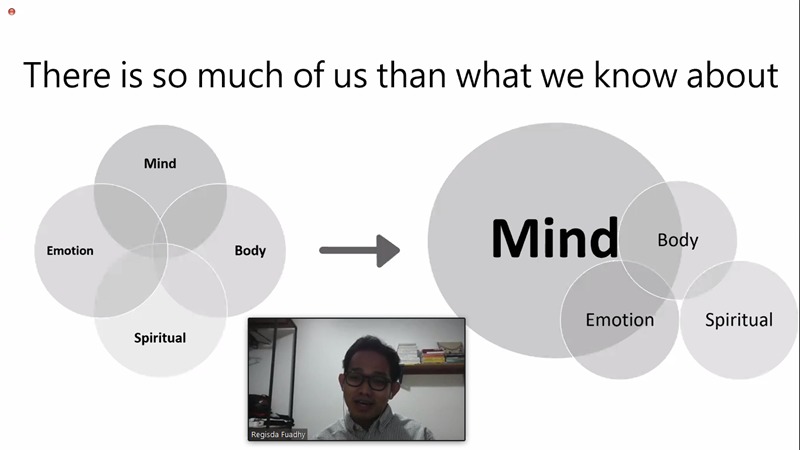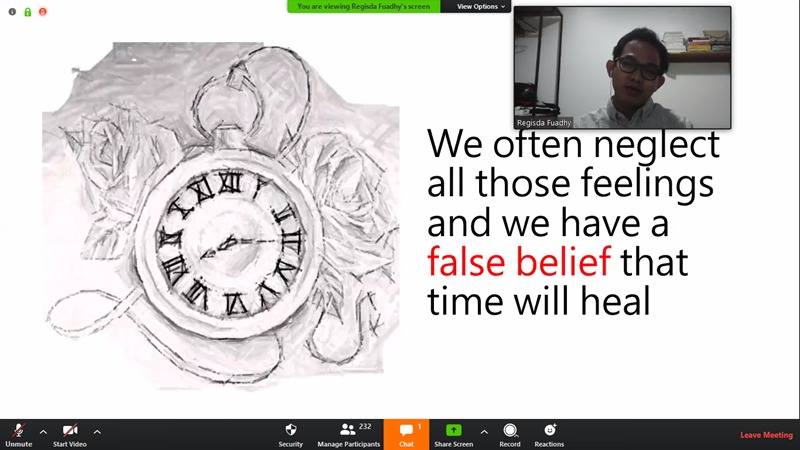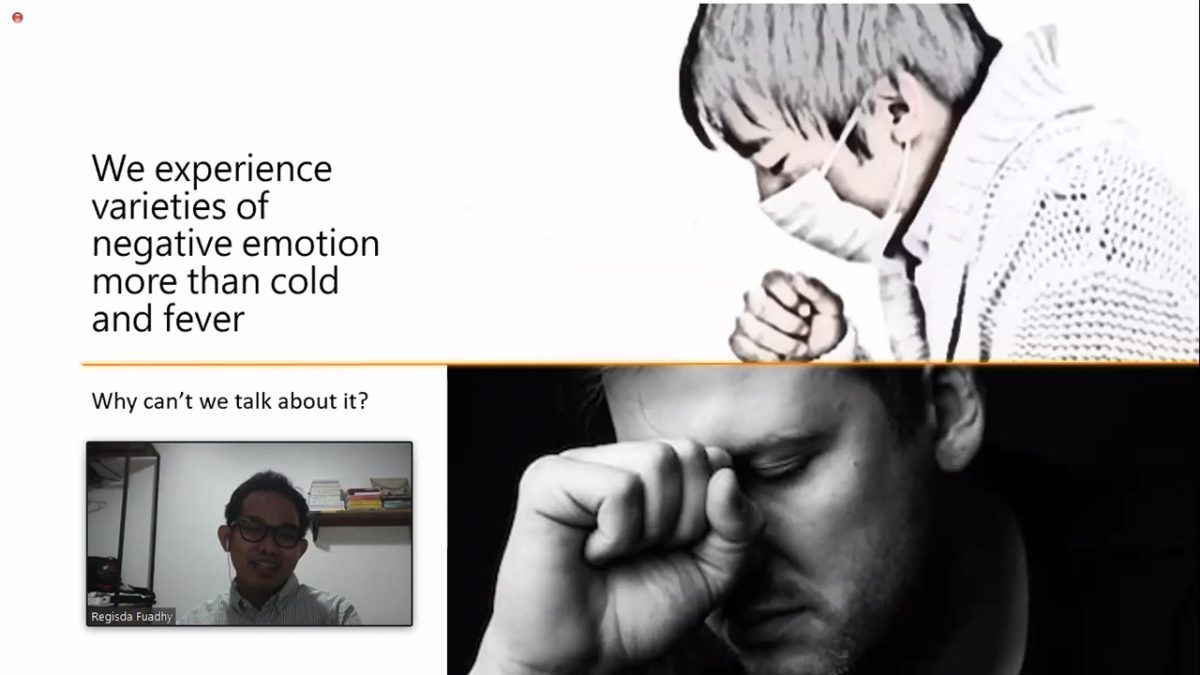 Gambar 1: Saat penyampaian sesi narasumber
Adapun total peserta yang tergabung pada sesi ini sejumlah 228 mahasiswa Binusian yang berasal dari beberapa main campus seperti Kemanggisan, Alam Sutera, Senayan, Bekasi, Bandung maupun Malang.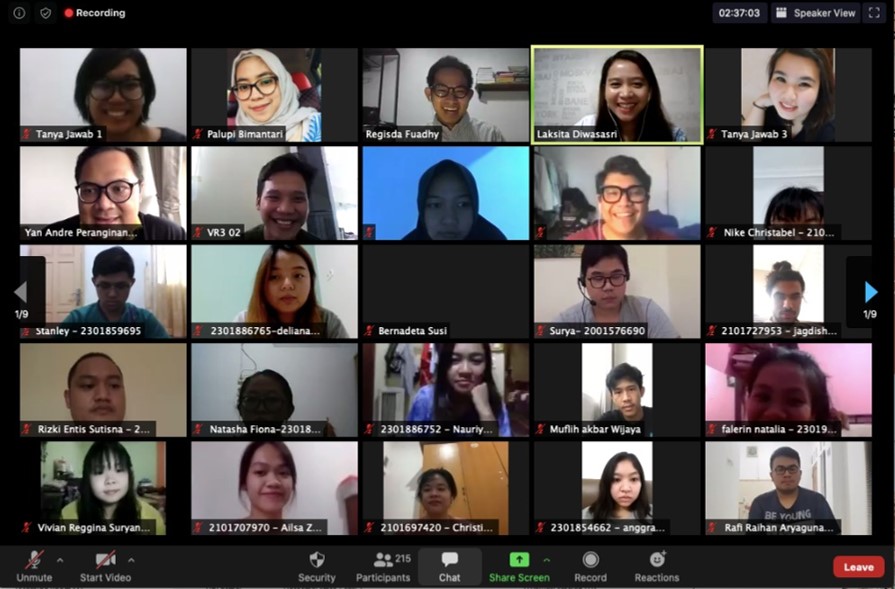 Gambar 2: Dokumentasi Virtual
Harapan dari kegiatan ini adalah agar peserta mampu menumbuhkan kesadaran akan pentingnya kesehatan mental bagi seseorang, kemudian mampu mengetahui langkah langkah yang harus dilakukan ketika menghadapi kondisi yang berdampak pada kesehatan mental seseorang serta mampu bertahan untuk terus menjadi pribadi yang berdaya dengan positif di lingkungannya.