ENGAGING THE AUDIENCE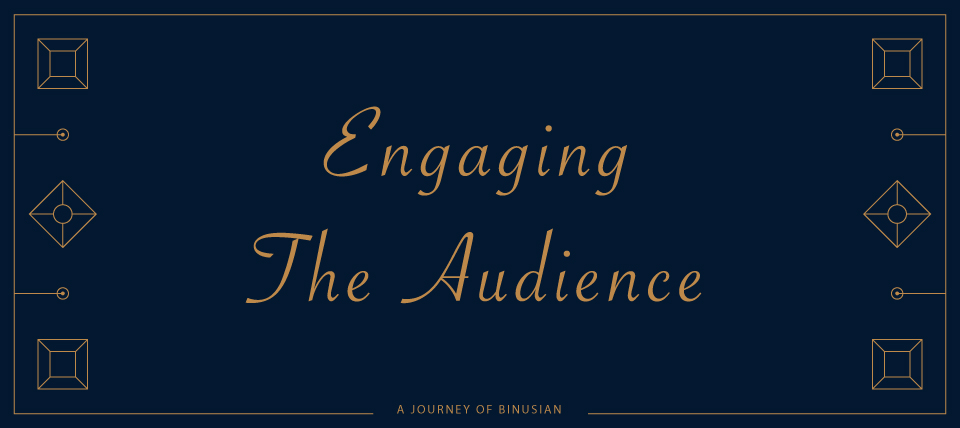 Associate Trainer SDC Enrichment Program

Gambar 1: Foto Bersama narasumber dan Audiens
 Associate Trainer merupakan salah satu program pengembangan Student Development Center (SDC) dan sebagai wadah para mahasiswa yang tertarik di dunia training dan public speaking. Kegiatan yang dibawakan oleh associate trainer antara lain training dan outbond activity.
Masa tugas Associate Trainer dimulai ketika mereka selesai mengikuti pembekalan dan bertugas selama mereka terdaftar sebagai mahasiswa aktif di Binus University. Di tengah penugasannya, Associate Trainer juga diberikan program pengembangan dan pengayaan, salah satu kegiatannya bernama Associate Trainer SDC Enrichment Program. Kegiatan yang bertema Engaging The Audience ini diadakan pada 22 November 2019. Adapun pembicara pada sesi ini adalah  Ms. Cherry Pearl Sampayan, seorang senior consultant/facilitator yang berfokus pada corporate values dan organizational development.

Gambar 2:
Sesi penyampaian materi Engaging The Audience – Associate Trainer SDC Enrichment Program
Gambar 3:
Materi disajikan melalui beberapa games dan roleplay sehingga terasa mengasyikan dan mudah dipahami
Kegiatan yang berlangsung di Faculty Lounge Kampus Anggrek ini dihadiri oleh 26 peserta. Terdiri dari para Associate Trainer dan Staf dari SDC dan SCAC.
Harapan dari kegiatan ini adalah para associate trainer dapat lebih mengimplementasikan bagaimana cara menarik perhatian dan cara menghadapi audience. Selain itu, dapat meningkatkan keterampilan public speaking serta melakukan body language dan eye contact yang efektif saat berada dihadapan audiens.