FIRST YEAR PROGRAM

General Orientation B2023

Gambar 1: Sesi Penyampaian Materi General Orientation B2023
The Future Leaders Through Fostering and Empowering merupakan tema dari First Year Program B2023 yang berjalan selama 1 tahun. Dimulai dari kegiatan General Orientation pada 22 Juli hingga 11 September 2019. Kegiatan yang terbagi kedalam beberapa batch ini dilaksanakan secara otonomi di all main campus. Seperti kampus Kemanggisan diselenggarakan pada 22 Juli – 24 Agustus, Bekasi 29 Juli – 24 Agustus, Alam Sutera 22 Juli – 24 Agustus, Binus Bandung 05 – 31 Agustus, Malang 02 – 07 September dan Senayan 26 Agustus – 11 September.
Berdasarkan data dari tim First Year Program – Student Development Center, jumlah keikutsertaan mahasiswa dalam General Orientation B2023 untuk Kampus Kemanggisan terdapat 4.025 freshmen dan 585 freshmen leader, Alam Sutera sejumlah 2.277 freshmen dan 260 freshmen leader sedangkan Bekasi berjumlah 410 freshmen dan 50 freshmen leader.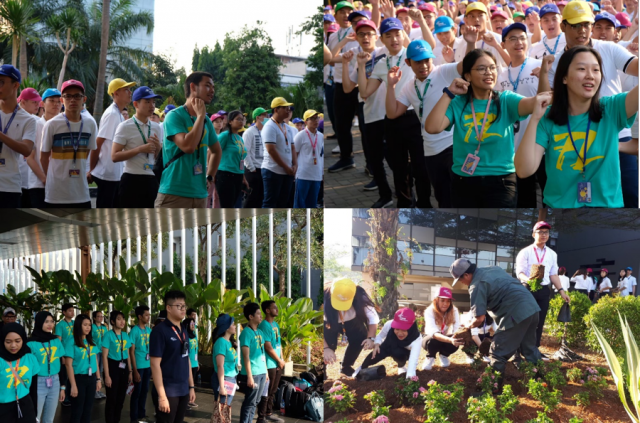 Gambar 2: Aktivitas luar ruang & Poco poco bersama
Adapun materi yang disampaikan pada kegiatan ini antara lain; Binusian Aku dan Temanku, Binusian dan Integritas, Binusian dan Religi, Binusian dan Inovasi, Binusian Peduli, Binusian untuk Greater Nusantara, Binusian dan Perjalanan, Binusian dan Kampusku, Binusian dan Teknologi, Binusian dan Perkuliahan, BEUPT (Tes kemampuan berbahasa inggris), Binusian dan Organisasi serta Binusian dan Aktivitas.

Gambar 3: Foto bersama freshmen dengan freshmen leader
Harapan dari kegiatan General Orientation B2023 ini agar freshmen dapat membangun good character Binusian, menumbuhkan semangat lulus tepat waktu, membentuk keterampilan belajar, menumbuhkan semangat cinta tanah air (Empowering Society) dan semangat menghasilkan karya inovatif.