PPA BCA TRAINING
"JOURNEY TO BECOME TOP TALENT"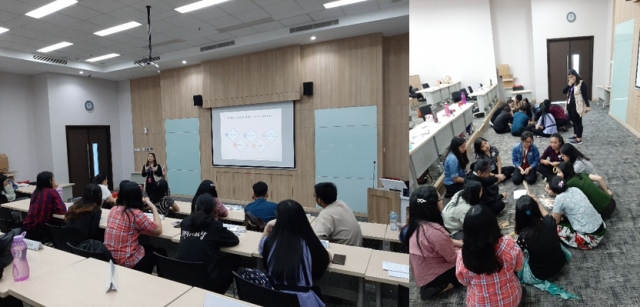 Gambar 1: Roleplay Activity
Menurut Global Talent Trends 2019, para HR perusahaan memiliki kesulitan mengidentifikasi softskill kandidat sehingga perusahaan mendapat "talent" yang kurang sesuai dengan kriteria dan softskill yang diharapkan. Oleh karena itu, Student Development Center mengadakan pelatihan Journey to Become Top Talent kepada Binusian PPA BCA agar lebih mempersiapkan diri untuk memasuki dunia professional.

Gambar 2: Aktivitas training – Journey to Become Top Talent
Kegiatan yang dilakukan pada 03 September di BCA Learning Institute Bogor ini diikuti sejumlah 23 peserta. Adapun trainer pelatihan ini adalah Kak Nesya dan Kak Kezia. Fokus pembahasannya mengenai 5 softskills yang dibutuhkan dalam dunia pekerjaan, seperti: Creativity, Persuasive, Collaboration, Adabtability dan Time Management.
Harapan dari training ini agar para binusian PPA BCA memahami bagaimana pentingnya meningkatkan soft skill, termasuk kemampuan komunikasi efektif serta kolaborasi project antar satu sama lain.