SPIRIT to Catch Your Dream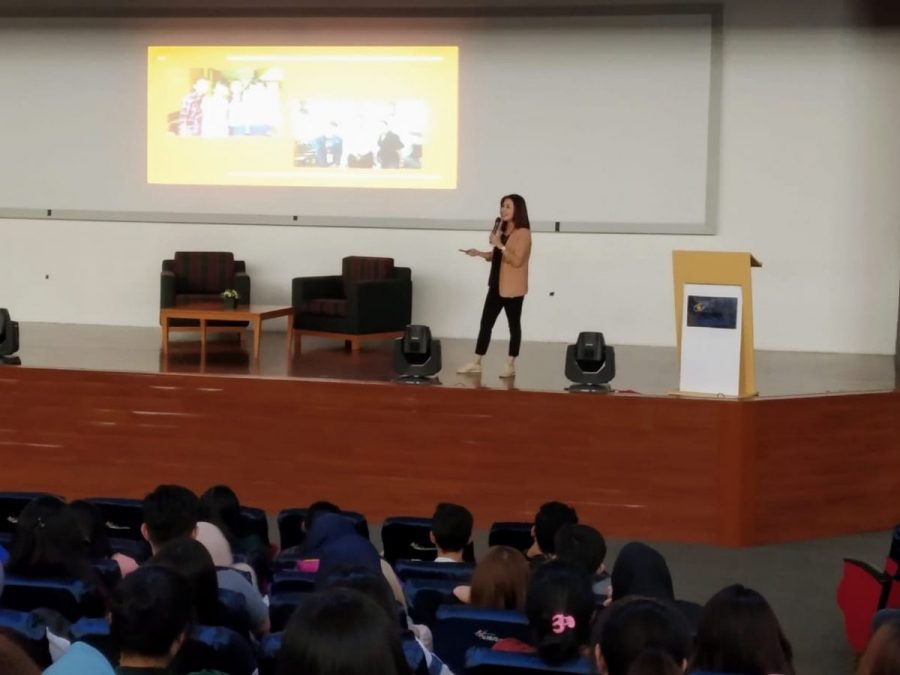 Seminar Motivasi FYP B2022

Gambar 1:
Sesi pembicara membawakan materi
Sebagian kita mungkin menganggap masa perkuliahan adalah masa "terindah". Masa dimana sebagai generasi pembelajar dapat bereksplorasi, mengaktualisasikan diri serta mengasah kompetensi yang dimiliki. Namun sebagian lagi menganggap momen ini adalah masa pahit bahkan tersulit. Jauh dari orang tua, tugas yang banyak dan mesti bertahan hidup di setiap akhir bulan.
Mungkin sebagian dari kita juga melihat bahwa sukses atau tidaknya seorang mahasiswa berdasarkan nilai akademik. Mendapat IPK tinggi atau lulus tepat waktu, dan ini menjadi impian setiap Binusian bahkan mahasiswa lainnya. Namun kesuksesan itu bukan hanya diukur dari hal yang demikian, karena menjadi pintar saja tidak cukup. Tetapi perlu didukung dengan mental kuat sehingga memiliki daya juang yang tangguh.

Gambar 2:
Sesi diskusi & tanya jawab
Tentu menjadi sosok yang tangguh merupakan tantangan tersendiri dan diperlukan wadah untuk membentuknya. Oleh karena itu, Student Development Center telah mengadakan seminar motivasi FYP B2022 berjudul "SPIRIT to Catch Your Dream". Kegiatan ini berlangsung di 3 area Kampus, yaitu Kemanggisan, Alam Sutera dan Bekasi.

Gambar 3:
Antusiasme peserta mengikuti seminar motivasi FYP B2022
Adapun narasumber kegiatan ini berasal dari para alumni – Binusian yang berhasil menempuh proses perkuliahan hingga menjadi sosok inspiratif diantaranya; Zilvia Iskandar – News Anchor, Inca Maya Sari – Atlet Nasional Anggar & Taekwondo, Rinaldi Thjin – Vice President SIRCLO, Bobby Candra Gunawan – Co Founder & CEO Onero Solution, Albert David Palit – Founder ABE CORP, Okta Bayu Putra – Lecture Binus University, Matius Kelvin – Co Founder Accelist Lentera Indonesia, Ernest Kurnianto – Entrepreneur, Agung Saputra – Co Founder FabPie, Bong Defendy – Founder & CEO of ZendMoney dan Stephanus Lutfi – CEO Jari Solusi International.

Gambar 4:
Suasana seminar motivasi FYP B2022
Harapan dari seminar FYP B2022 ini adalah agar kedepannya para freshmen mampu menumbuhkan semangat dan motivasi diri selama masa perkuliahan dan memiliki growth mindset agar mampu menghadapi segala tantangan yang dihadapi.