Counseling Week 2019: Expert Sharing "Dealing with Feelings"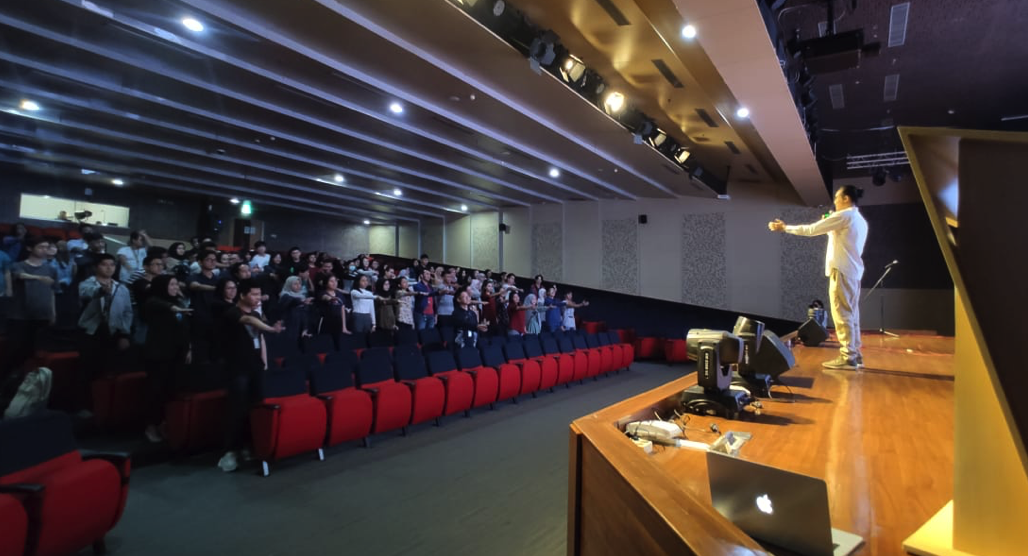 Sebagai penutup rangkaian acara Counseling Week 2019, Counseling SASC menyelenggarakan Expert Sharing: "Dealing with Feelings" pada Kamis, 20 Juni 2019. Event ini dibawakan oleh Adjie Santosoputro, seorang influencer dan praktisi mindfulness serta penulis buku best seller "Sejenak Hening".
Sesuai dengan tema "Dealing with Feelings", para peserta diharapkan dapat mengenali dan memahami bentuk stress, sumber stress, perbedaan stress dengan depresi dan kecemasan. Lalu mengetahui stress secara lebih mendalam, baik yang terjadi pada diri sendiri maupun orang lain. Dan pada akhirnya, dapat mempelajari cara mengatasi stress dengan cara berdamai dengan diri sendiri, melalui teknik Mindfulness yang diajarkan langsung oleh Adjie Santosoputro.