Knowing Each Other – Buka Puasa Bersama SACD 2019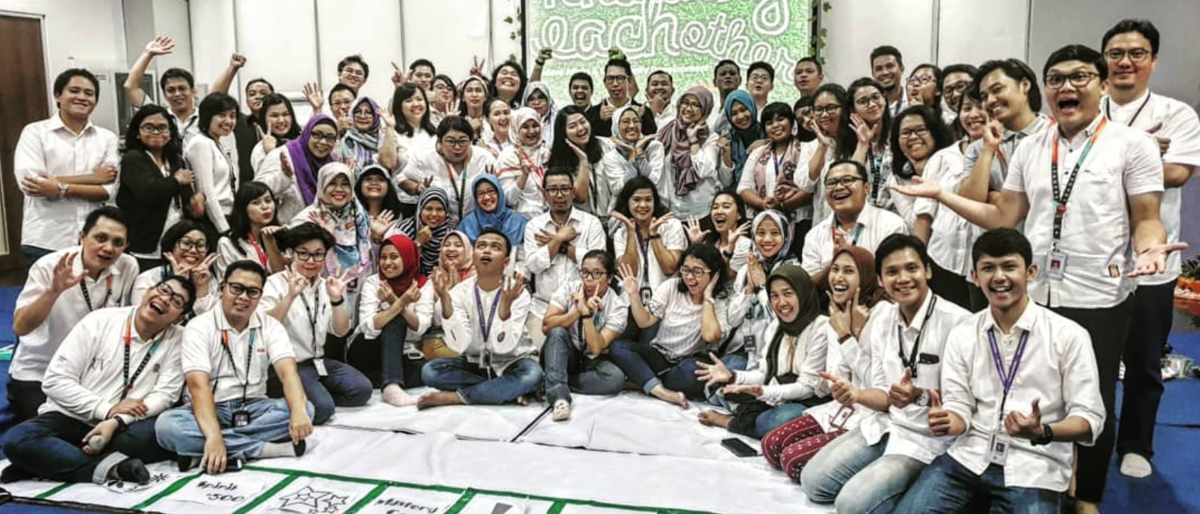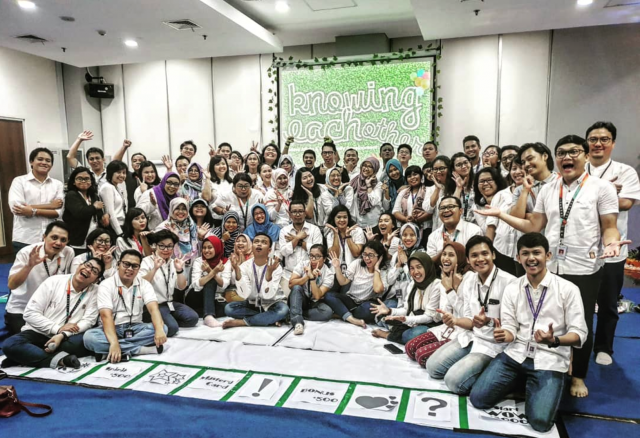 BINUS SQUARE Hall of Residence, 10 Mei 2019, telah berlangsung acara buka puasa bersama yang mengundang seluruh center yang berada di bawah kepemimpinan Johan, S.Kom., MM. (Vice Rector III, Student Affairs and Community Development Center). Acara ini bertemakan "Knowing Each Other", karena pada tahun ini tim kami kedatangan anggota baru, juga untuk temu kumpul saling mengenal lebih dalam antar satu dengan yang lain.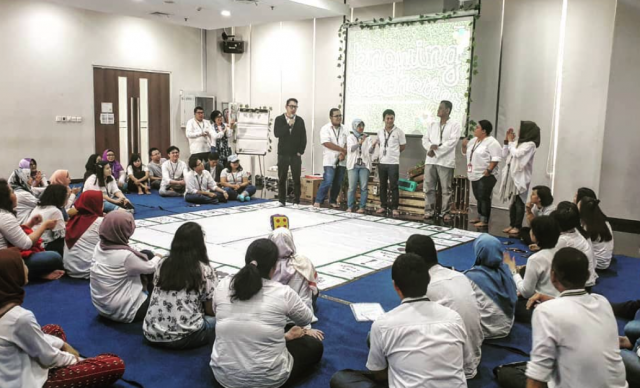 Dimulai dari pembukaan oleh MC, yaitu Kak Jannus dan Kak Inez dengan pembacaan doa bersama dan berlanjut dengan perkenalan antar anggota center yang dibawakan oleh para manager yaitu dari Yan Andre Peranginangin, M.Psi., Psikolog (Manager of Student Development Center), Ria Devita Djajasinga, M.Psi., Psikolog (Manager of Student Advisory and Support Center), Yuliana Sari Arianna, M.Psi., Psikolog (Manager of Program Development Center BINUS Square), Cosmos Hendrawan, S.Sos (Section Head of Student Club and Activity Center), Retno Dewanti, S.Si., MM., Ph.D (Manager of Community Development Academic), dan Andyni Khosasih, S.E., B.A., M.Lit (Manager of Teach For Indonesia).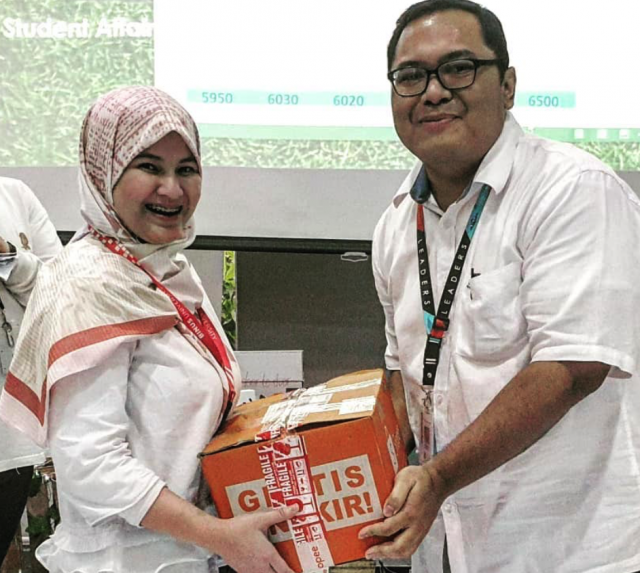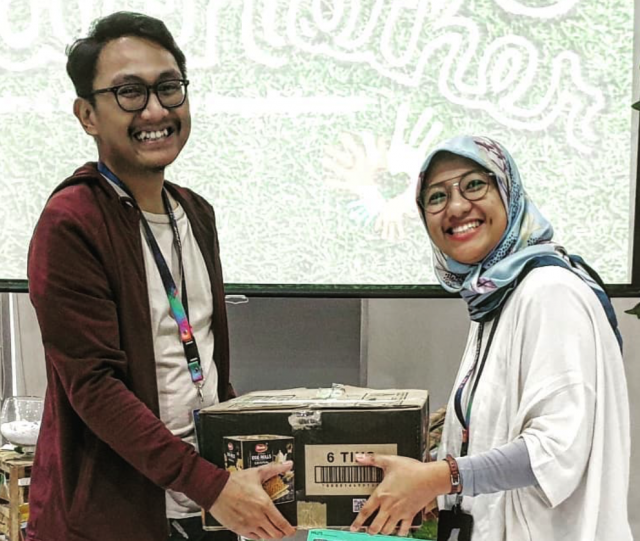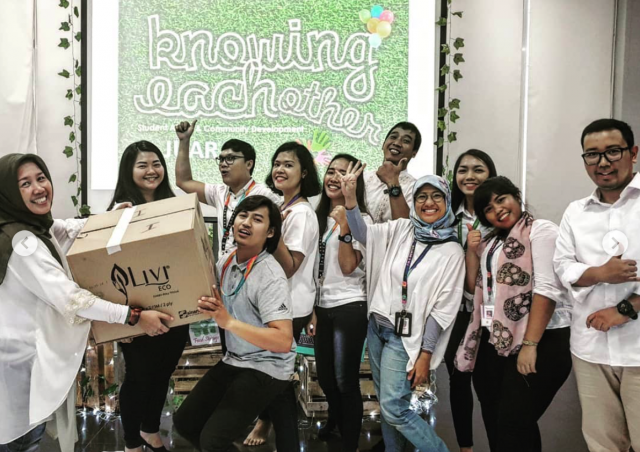 Kemudian acara dilanjutkan dengan permainan-permainan seru yang telah dirancang oleh panitia acara. Permainan ini mengambil konsep Monopoli, dimana seluruh perwakilan dari tim maju sebagai pion dan mengumpulkan poin dengan cara menebak gambar, mengartikan lirik lagu, dan menebak judul lagu. Hadiah-hadiah menarik dibagikan kepada 4 dari 6 tim yang ada dengan perolehan angka tertinggi.
Setelah itu ada yang menarik dari acara ini, yaitu dimana seluruh peserta acara menuliskan aspirasi untuk pimpinan SACD, serta untuk rekan-rekan semua. Aspirasi ini mengundang keramaian dan keseruan di puncak acara. Setelah itu, azan maghrib berkumandang dan pembacaan doa untuk berbuka puasa bersama.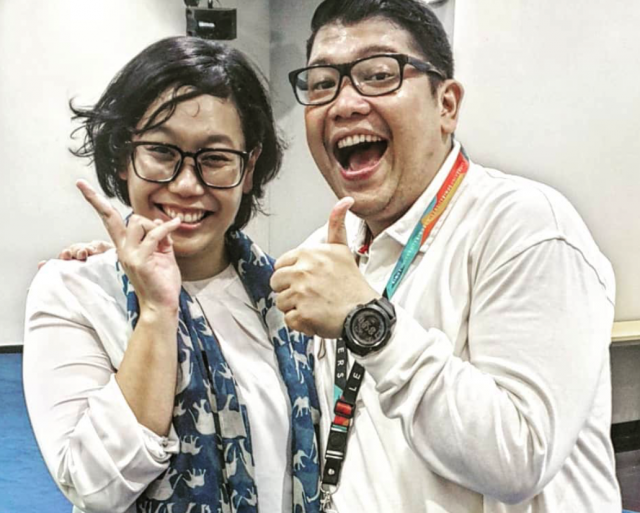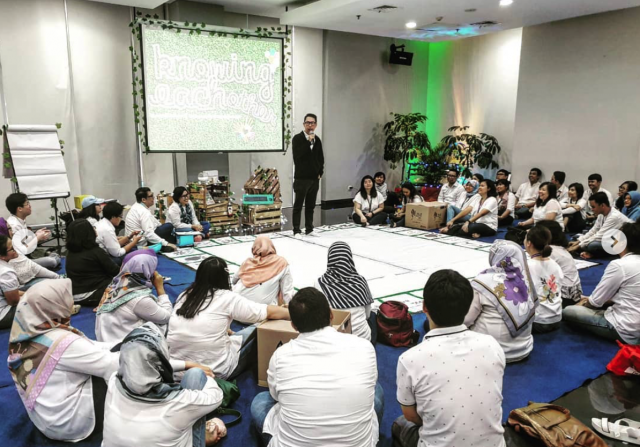 Semoga acara ini dapat memberikan inspirasi kepada kita semua, bahwa dengan menjadi tim yang hebat, dimulai dari mengenal satu sama lain, saling membantu dan bekerja sama untuk membina dan membangun mahasiswa di BINUS University lebih HEBAT lagi! Terima kasih kepada seluruh pihak yang terlibat dalam keberlangsungan acara ini. Mari Terus Semangat!