BINUS Climate Change Action 2019 BINUS Alam Sutera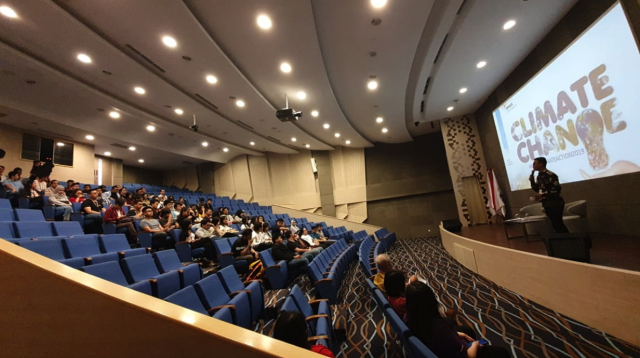 Pada tanggal 3 Mei 2019, BINUS University mengadakan acara "BINUS Climate Change Action 2019". Acara ini diselenggarakan atas kerjasama dari BINUS Collaboration Center (BCC), Teach for Indonesia (TFI) dan Student Club and Activity Center (SCAC), dengan tujuan memberikan wawasan kepada para Binusian terhadap salah satu isu yang sedang hangat dibicarakan dari Sustainable Development Goals (SDGs) yaitu Climate Change. Acara dimulai dengan opening speech dari Nelly, S.Kom., M.M. (BINUS @Alam Sutera Campus Director).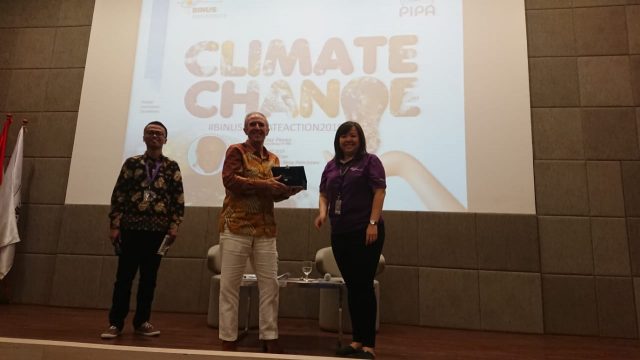 Dengan tema Engaging Water Sustainability Into Climate Change Challenges. Pada kesempatan kali ini BINUS University mengundang Mr. Didier Perez (Founder and C.E.O. PT Perancis Indonesia Permata Abadi). Kemudian acara dilanjutkan dengan pemberian penghargaan dan ucapan terima kasih dari Andyni Khosasih, SE, BA, M.Lit (Manager of Teach For Indonesia) kepada Mr. Didier Perez.
Materi BINUS Climate Change Action 2019 dapat didownload pada link berikut ini: (https://drive.google.com/file/d/1lTuTBPax-Ge6QXTkLlc9jr627JSQ3gfz/view?usp=sharing).