The Inauguration of 2019 BINUS International Student Club Presidents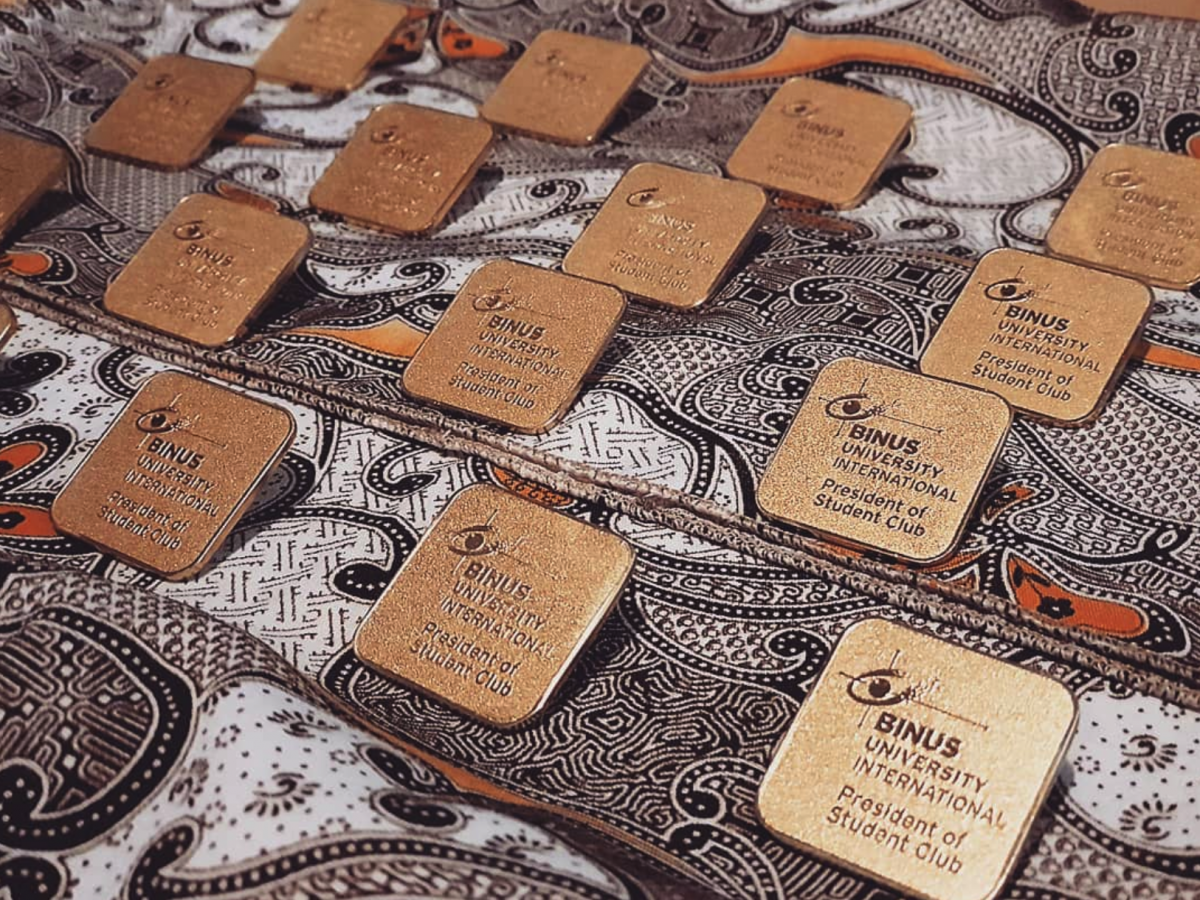 BINUS University International, 1 April 2019, melaksanakan pelantikan untuk seluruh Student Club Presidents periode 2019 di Joseph Wibowo Center (JWC) Senayan, Jakarta, Indonesia. Pelantikan ini merupakan pertama kali diadakan di bawah pengawasan Robby Saleh, S.Kom., M.T. (Student Club and Activity Center Manager) dan Petrus Lakonawa, S.S., M.Th. (Program Development Specialist).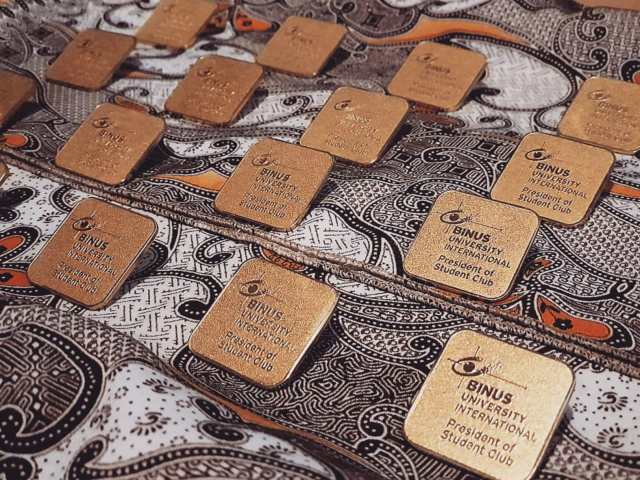 Pada pelantikan tahun ini, ada pesan-pesan yang diberikan dari Johan, S.Kom., MM. ((Vice Rector of Student Affairs and Community Development) kepada para Student Club Presidents yang hadir, yaitu ada 4 poin yang harus diperhatikan adalah 4C (Critical Thinking, Creative Thinking, Communication, and Collaboration) yang mengacu pada nilai-nilai BINUSIAN yaitu SPIRIT (Striving for Excellence, Perseverance, Integrity, Respect, Innovation, and Teamwork).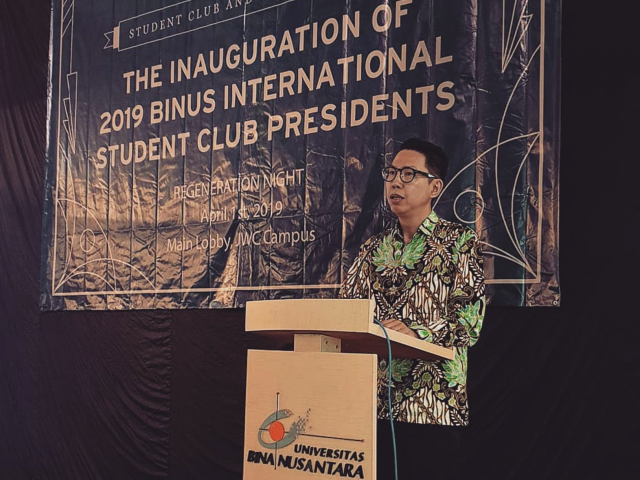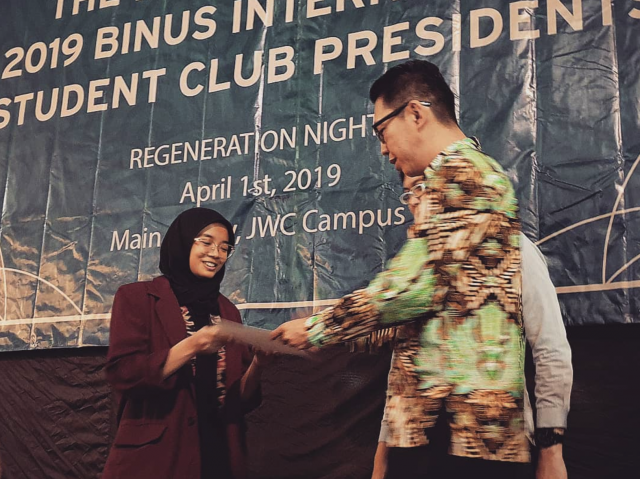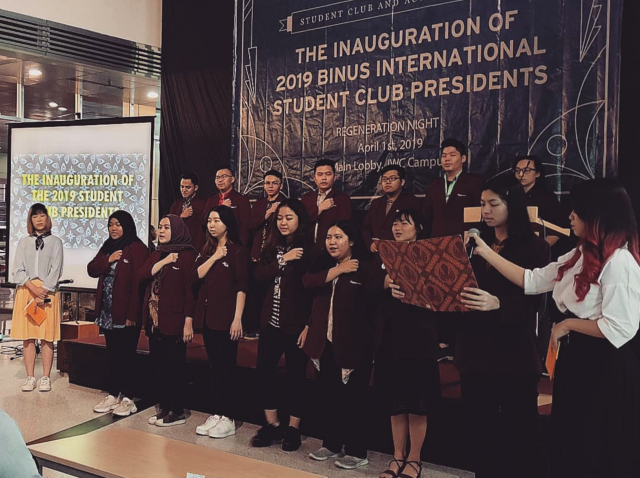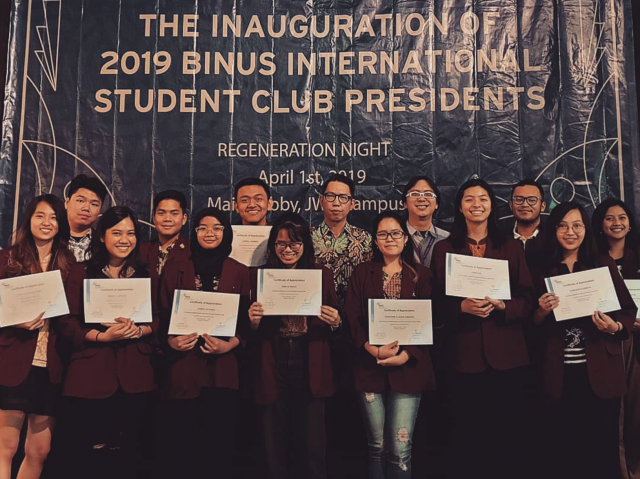 Semoga dengan berlangsungnya acara pelantikan ini, kita semua dapat memberikan yang terbaik atas ilmu pengetahuan yang kita dapatkan selama masa perkuliahan dan dapat berkontribusi untuk membangun satu sama lain, khususnya untuk Bangsa dan Negara Indonesia bersamaan dengan janji yang diucapkan pada saat pelantikan. Congratulation for all the Student Club Presidents 2019 Period! So, this is your turn to be a Great Leader! May God Bless You! and Cheers! 😉