SAC – Mengubah KeGAGALan Menjadi KeSUKSESan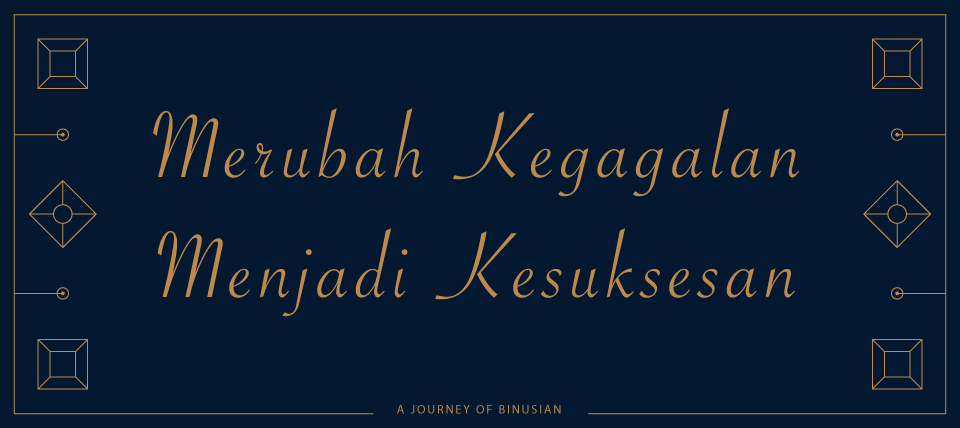 Hi Binusian! Kalau gagal itu biasa,bangkit adalah hal luar LUAR BIASA! PERSEVERANCE adalah kunci utamanya. Sebagai salah satu Binusian Values (SPIRIT), Perseverance WAJIB kita terapkan dalam mencapai segala sesuatu.
Kalau gagal lagi? No worries! Justru ia adalah GURU bagi kita untuk belajar dan menjadi sukses. Satu hal yang perlu diingat: Masa lalu memang tidak bisa diubah, tapi kita BERKESEMPATAN membuat masa kini & masa depan menjadi lebih baik.
Nah, gimana caranya mengubah kegagalan menjadi "pemantik" menuju kesuksesan? Yuk simak artikel "Mengubah KeGAGALan Menjadi KeSUKSESan" ini! Let's welcome the new year with new spirit!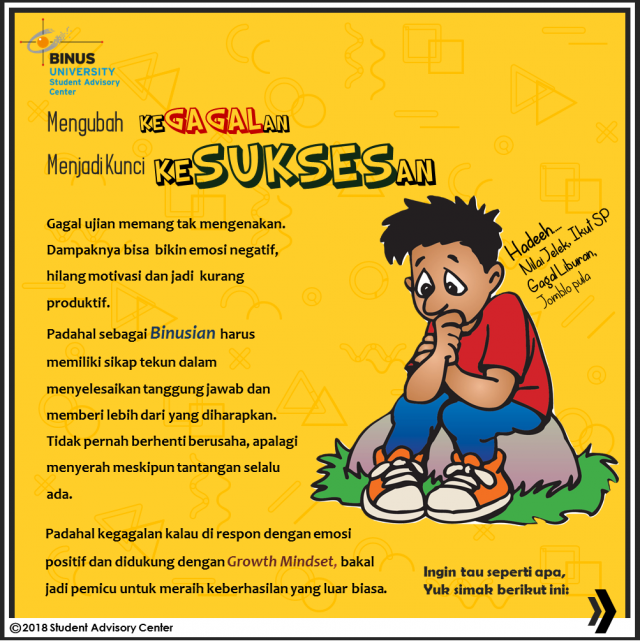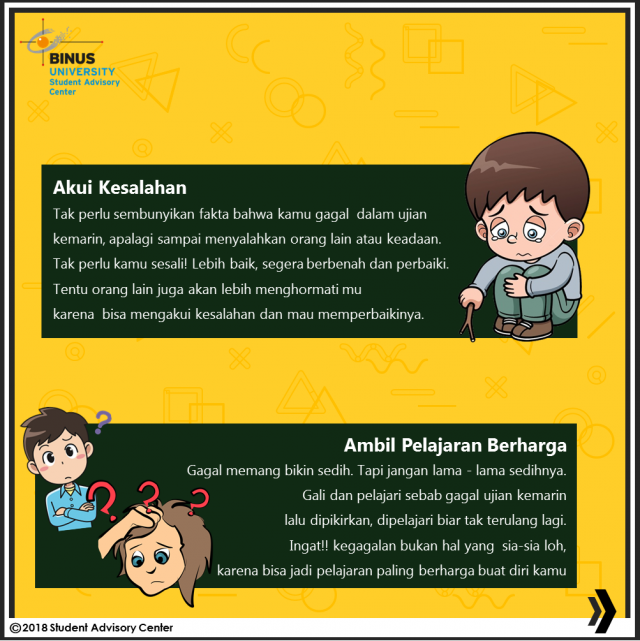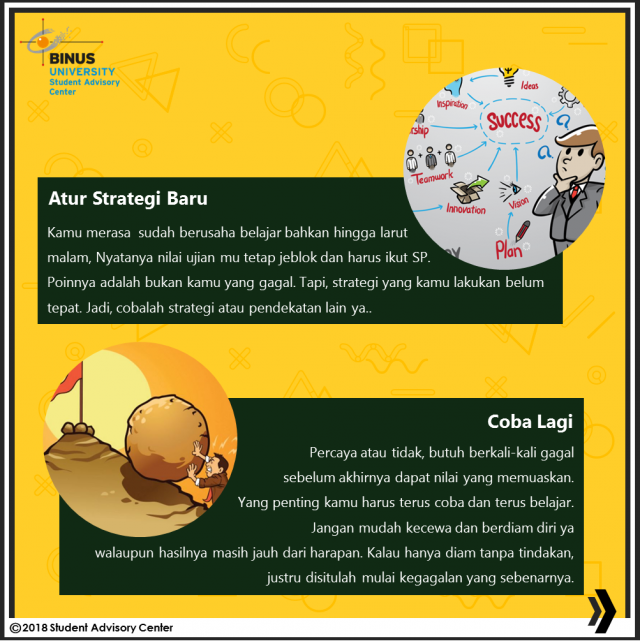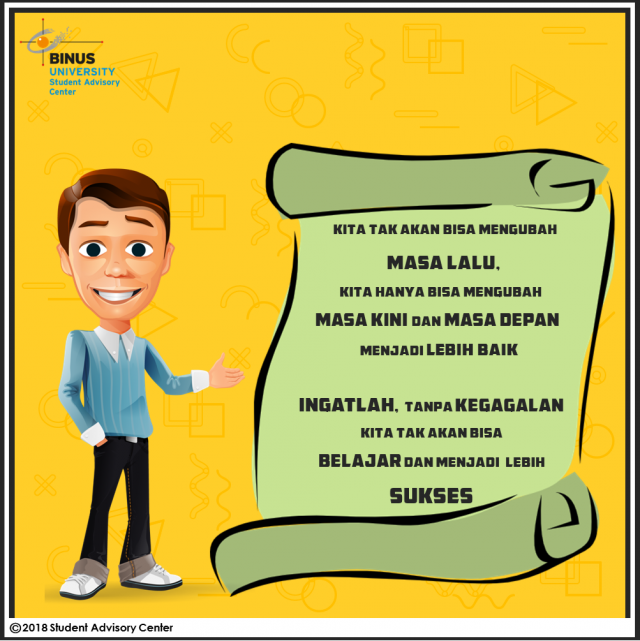 Source: Psychology Today – Turning Failure Fuel Success