SAC – 5 Langkah Untuk Membuatmu Bahagia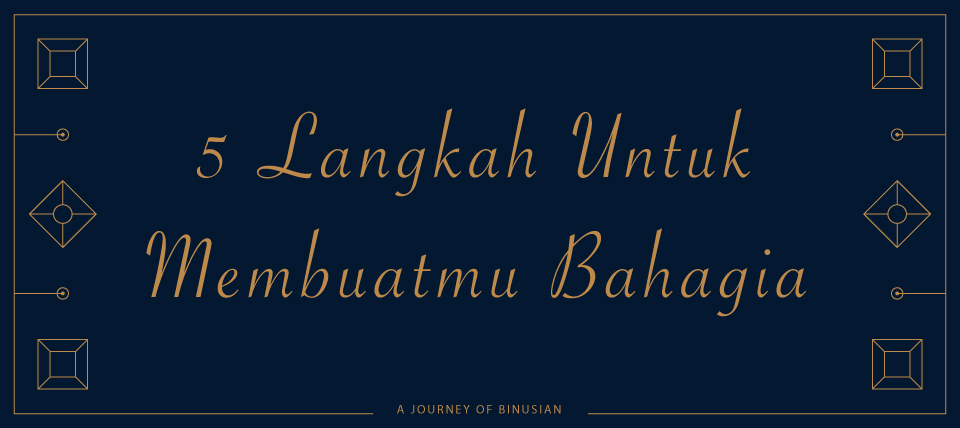 Hi Binusian!
Kebahagian merupakan hal yang dicari semua orang. Namun, ada kalanya kita berada di situasi atau kondisi yang kurang menyenangkan. Nah, apakah kita masih bisa merasa bahagia di situasi atau kondisi tersebut?
Jawabannya: "IYA"! Karena sebetulnya kebahagiaan merupakan "keseluruhan pengalaman menyenangkan atau pengalaman bermakna".
Jadi, ketika kamu ingin bahagia kamu tinggal menambahkan hal yang menyenangkan atau menambahkan makna positif di kehidupan kamu.
Untuk lebih jelasnya, yuk simak artikel "5 Langkah Untuk Membuatmu Bahagia" ini! Dan jangan lupa, enjoy your holiday, Binusian! There's no reason for not to be happy!
Sumber:
https://www.psychologytoday.com
https://lifestyle.kompas.com