SCDC & SADC – STUDENT ORGANIZATION UPGRADE SESSION 1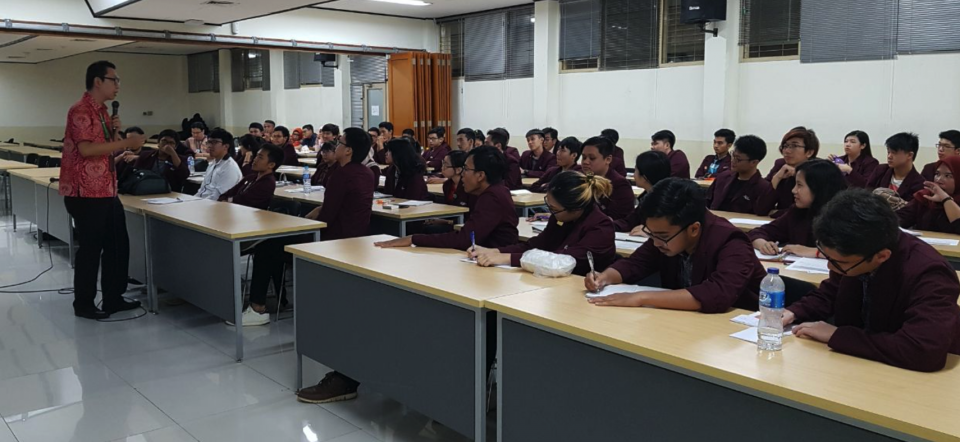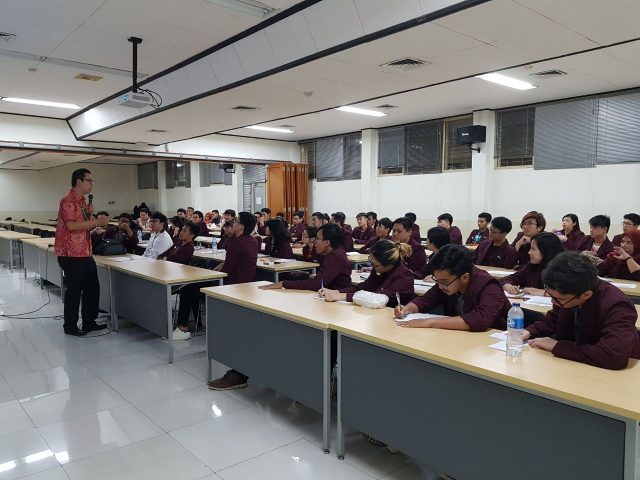 Pada tanggal 16 Maret 2018, Student Creativity Development Center (SCDC) dan Student Advisory Development Center (SADC) melaksanakan acara Student Organization (SO) Up Grade Session I, di BINUS University, ruang M2CD. Acara ini khusus dipersiapkan untuk memberikan informasi terbaru seputar perkembangan Organisasi Kemahasiswaan (OK) yang ada di BINUS University.
Topik-topik yang diangkat adalah perkembangan dari pelaksanaan Latihan Keterampilan Manajemen Mahasiswa (LKMM) yang telah berjalan untuk melatih kemampuan para pengurus organisasi dalam menghadapi persoalan serta menciptakan solusi atau inovasi untuk organisasinya. Topik ini dibawakan oleh Petrus Lakonawa, S.S., M.Th. (Program Development Specialist) dan Cosmos Hendrawan, S.Sos. (Student Organization Coordinator).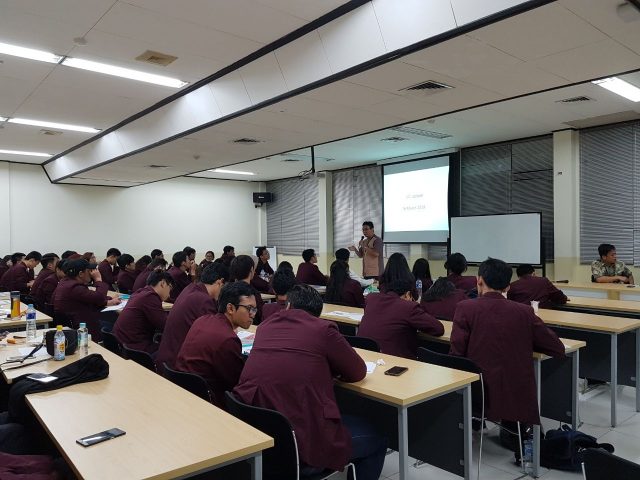 Selain itu topik hangat lainnya adalah seputar update website organisasi dan program kerja yang tengah berlangsung, hingga persiapan dalam memberikan nama calon-calon Ketua OK berikutnya sesuai dengan ketentuan atau persyaratan yang berlaku. Para Ketua diharapkan mampu dalam memberikan kontribusi yang berarti khususnya bagi masyarakat di sekitar dalam program Pelayanan Pada Masyarakat (PPM) yang ada dalam salah satu program kerjanya. Topik ini dibawakan oleh Johan, S.Kom., MM. (Vice Rector Student Affairs and Community Development), Robby Saleh, S.Kom., M.T. (SCDC Manager) dan Candy Reggi Sonia, S.Ds., M.Ds. (Student Organization Advisor and Student Website Coordinator).