Tau Ga Sih? #2: Counseling of SAC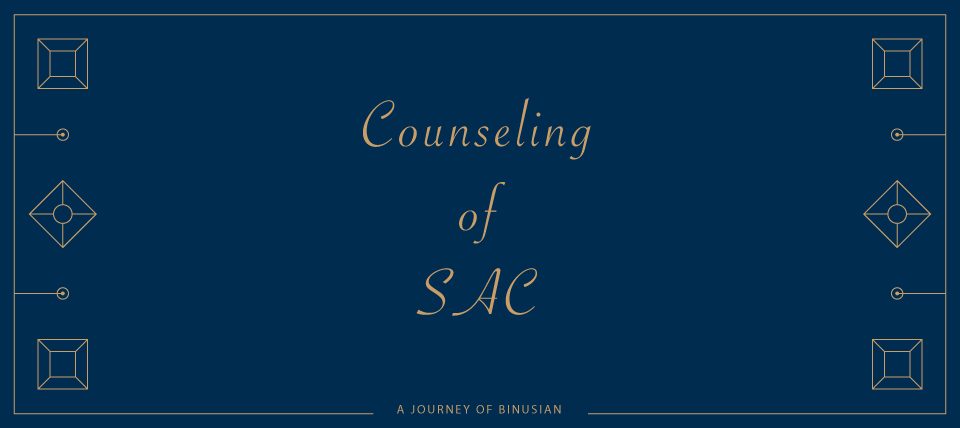 Counseling at SAC is fun! Selain sebagai tempat curhat masalah apapun, kita siap assist kamu untuk mencapai target studi dan lulus on time.
Ga cuma itu, banyak kegiatan lain yang bisa kamu ikuti. Mulai dari seminar/talkshow, ikut Group Counseling, sampai meningkatkan kepedulian dengan jadi Duta Friends Care! So, counseling can be fun, right?
Yuk, kenali SAC lebih dalam! Partnering your personal growth, enhancing your well-being!