How to Overcome Laziness 101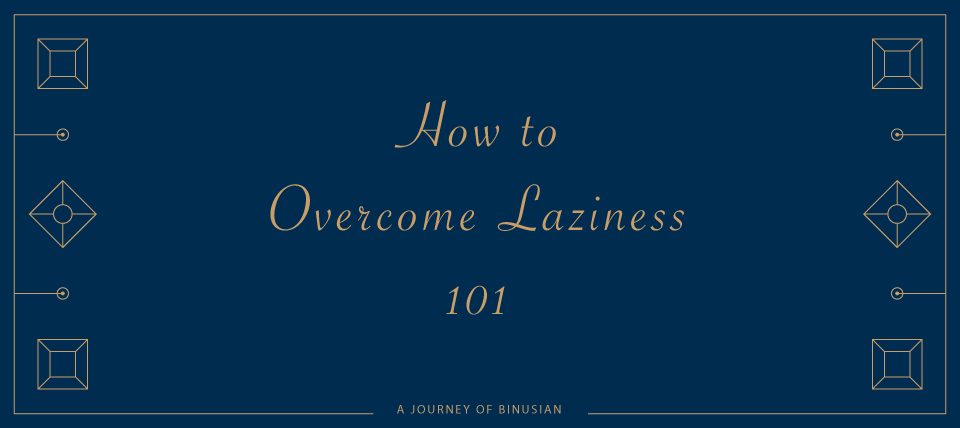 "Ngerjain tugasnya H-1 aja lah. Deadlinenya juga masih minggu depan".
"Besok pagi aja deh belajarnya. Ujiannya jam 3 sore ini".
Malas. Mager kalau kata kids jaman now. Sikap yang sangat familiar bagi kita, tetapi dampaknya negatif. Kerjaan/tugas numpuk, keteteran buat nyelesain semua, akhirnya hasilnya kurang maksimal. You're done.
"Kok gue bisa males ya?"
Daripada nyari jawabannya, lebih baik kita ketahui cara menghilangkan rasa malas di guide "Tips Mengatasi Kemalasan" ini. Nah, bisa dijadiin resolusi tahun 2018 nih! New year, new spirit!
So, start reading, and stop lazying!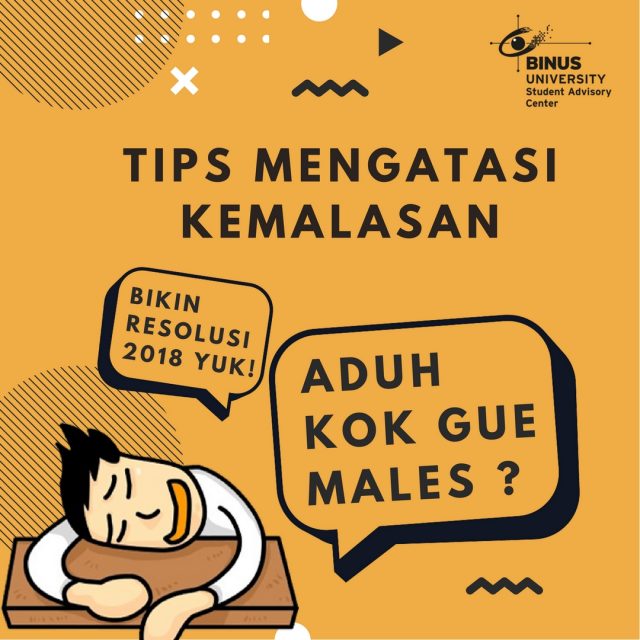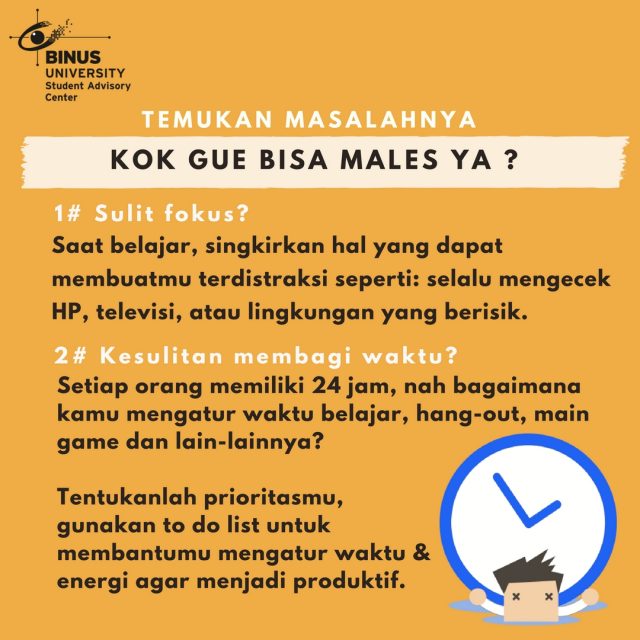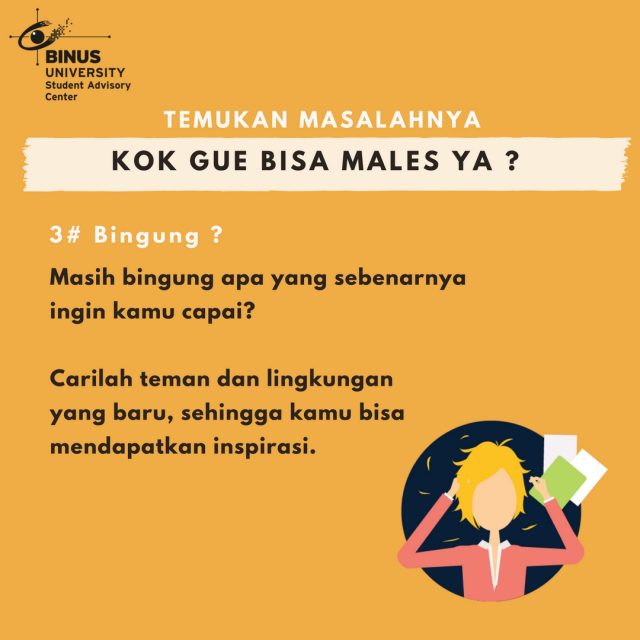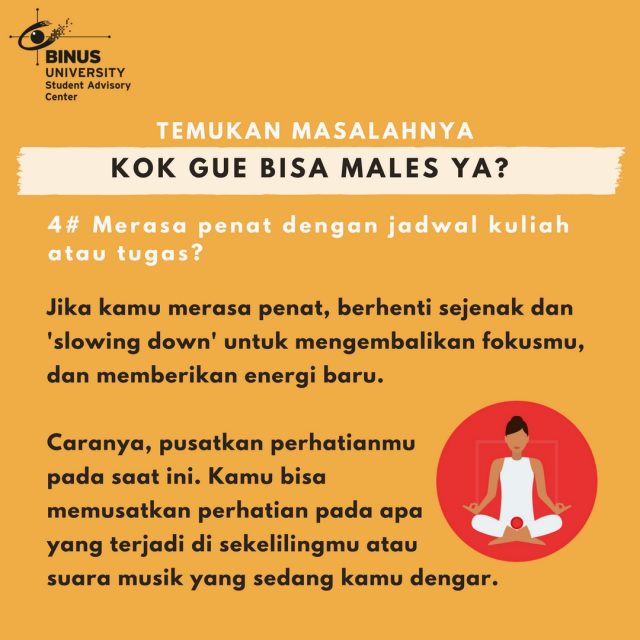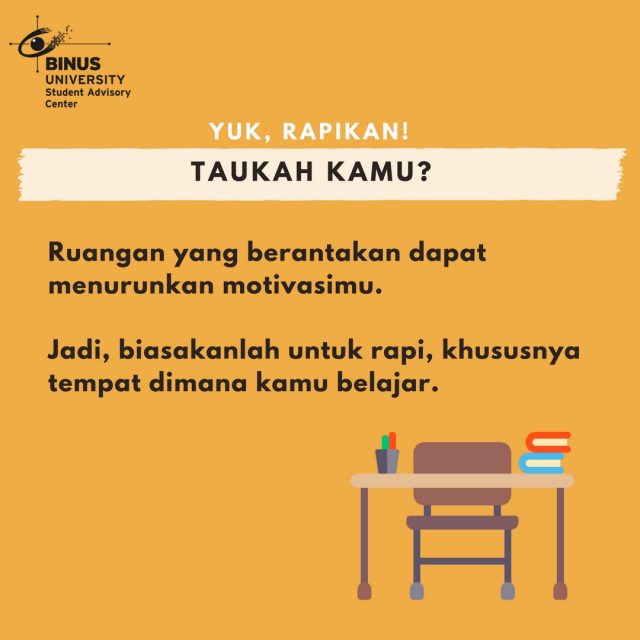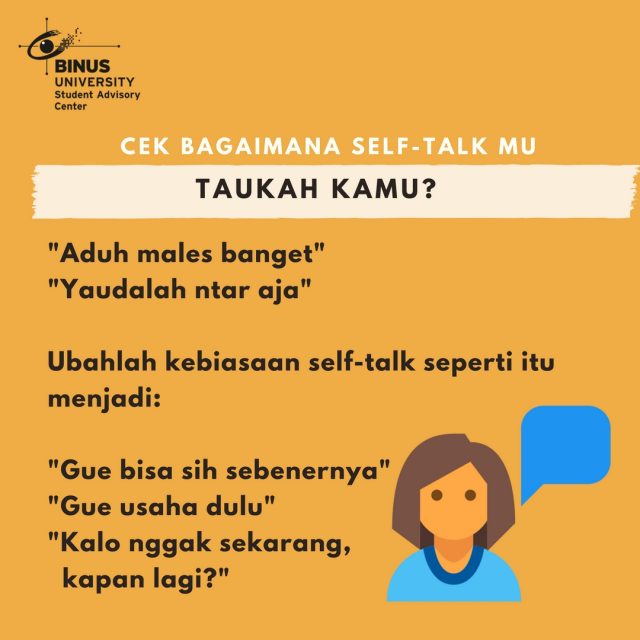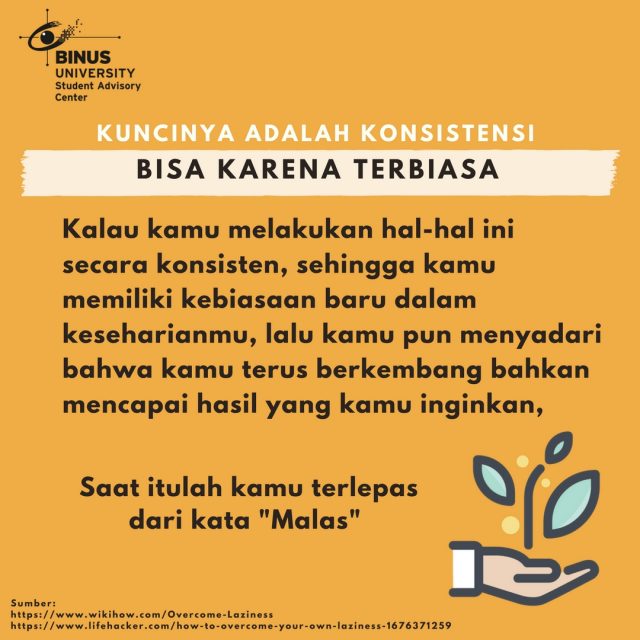 Sumber:
https://www.wikihow.com/Overcome-Laziness
https://www.lifehacker.com/how-to-overcome-your-own-laziness-1676371259