Apresiasi Mahasiswa Berprestasi di Moment HARDIKNAS 2019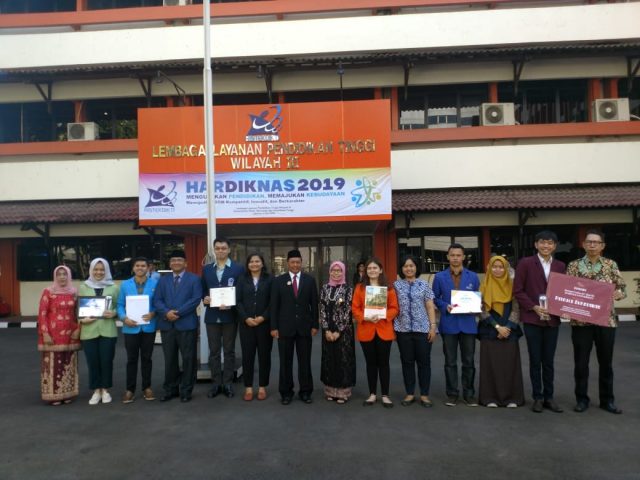 Pada tanggal 2 Mei 2019, Lembaga Layanan DIKTI III (LLDIKTI III) telah merayakan Upacara Hari Pendidikan Nasional (HARDIKNAS) Tahun 2019 dalam suasana yang khidmat dan penuh rasa cinta pada Tanah Air. Dalam kesempatan itu Dr. M. Samsuri. SPd., MT selaku pimpinan upacara membacakan sambutan Menteri Kementerian Riset, Teknologi dan Pendidikan Tinggi (KEMENRISTEKDIKTI) bahwa, "Kementerian Riset, Teknologi dan Pendidikan Tinggi mengangkat tema peringatan Hari Pendidikan Nasional tahun ini yaitu mewujudkan "SDM Kompetitif, Inovatif, dan Berkarakter". Tema ini relevan untuk menghadapi kondisi dunia yang berkembang menjadi semakin kompleks dengan kecepatan perubahan yang semakin pesat". Selain itu juga disampaikan bahwa, pembangunan pendidikan berkualitas juga merupakan target pembangunan berkelanjutan atau Sustainable Development Goals (SDGs). Dengan salah satu langkah yang dilakukan diantaranya adalah membangun SDM berkualitas penduduk berusia muda dan dewasa untuk memiliki pengetahuan dan kemampuan yang relevan, termasuk technical and vocational skills.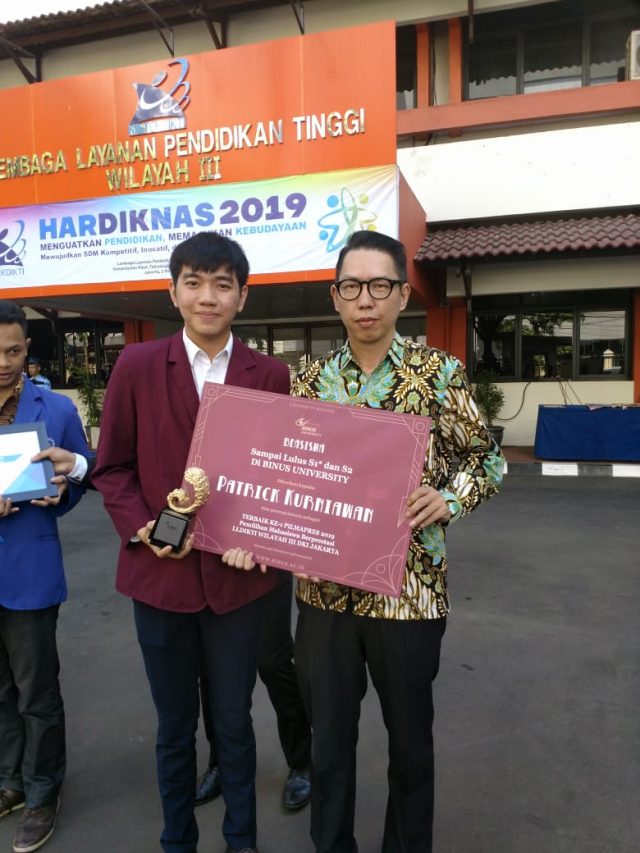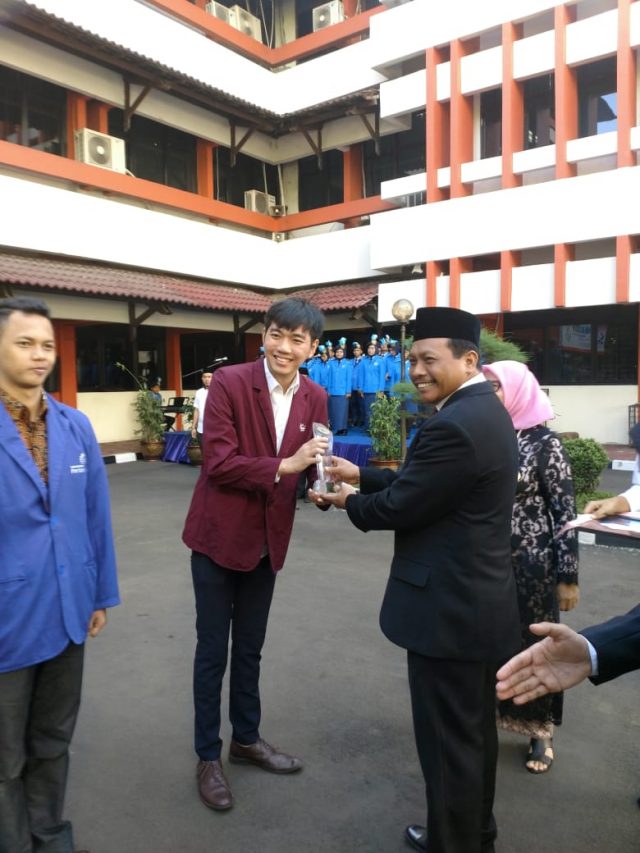 Pada kesempatan peringatan HARDIKNAS ini, LLDIKTI III turut mengundang Kedelapan Mahasiswa Berprestasi terbaik di lingkungan perguruan tinggi III untuk menghadiri upacara sekaligus memberikan apresiasi kepada para mahasiswa berprestasi. Salah satu Mahasiswa Berprestasi terbaik Pertama adalah dari BINUS University atas nama Patrick Kurniawan.
Hal tersebut dimanfaatkan oleh BINUS University untuk turut memberikan apresiasi kepada Patrick Kurniawan berupa plakat ombak dan Beasiswa Full S1* dan S2 di BINUS University, yang diberikan langsung oleh Johan, S.Kom., MM. (Vice Rector of Student Affairs and Community Development). Semoga Patrick Kurniawan dapat melaju ke Pemilihan Mahasiswa Berprestasi tingkat Nasional dan memperoleh hasil terbaik di tingkat Nasional yang akan diselenggarakan pada bulan Juli nanti.
* : dimulai dari semester Ganjil 2019/2020