PERTEMUAN REKTOR BINUS UNIVERSITY DENGAN PARA KETUA ORGANISASI KEMAHASISWAAN PERIODE 2019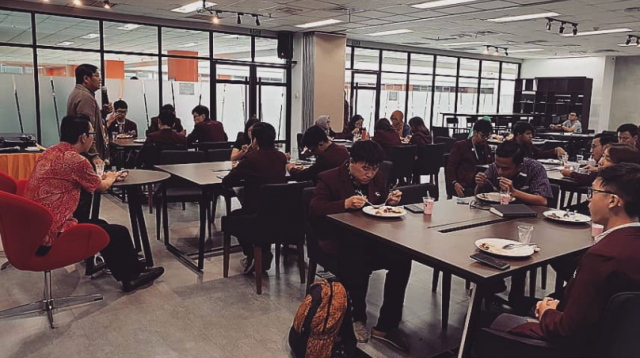 Pada tanggal 14 Maret 2019, Pkl. 10.30-12.00 telah berlangsung acara pertemuan sesi kedua, makan siang bersama dan diskusi oleh Prof. Dr. Ir. Harjanto Prabowo, MM. (Rector of BINUS University), Johan, S.Kom., MM. (Vice Rector of Student Affairs and Community Development), Robby Saleh, S.Kom, M.T. (Manager of Student Club and Activity Center), Student Organization Advisor (SOA) dan para Ketua Organisasi Kemahasiswaan (Ketua OK) periode 2019. Acara ini berlangsung di Faculty Lounge Meeting Room, Lantai 8, BINUS University, Kampus Anggrek.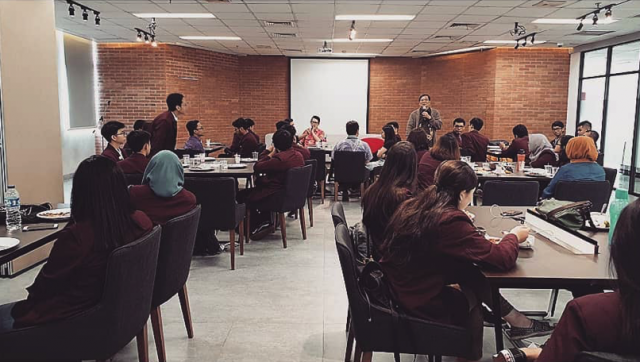 Acara ini bertujuan untuk mendengarkan ide, inovasi, masukan, kritik dan saran dari para Ketua OK periode 2019, untuk membangun Organisasi Kemahasiswaan (OK) yang ada di BINUS University untuk masa yang akan datang. Diskusi ini juga mendalami nilai-nilai BINUSIAN yaitu SPIRIT (Striving for Excellence, Perseverance, Integrity, Respect, Innovation, Teamwork). Selain itu diskusi juga membahas mengenai inovasi apa saja yang dapat disampaikan oleh para Ketua OK periode 2019 untuk mengembangkan aktivitas mahasiswa di BINUS University yang terkait dengan Student Activity Transcript (SAT) dan Community Service Hours.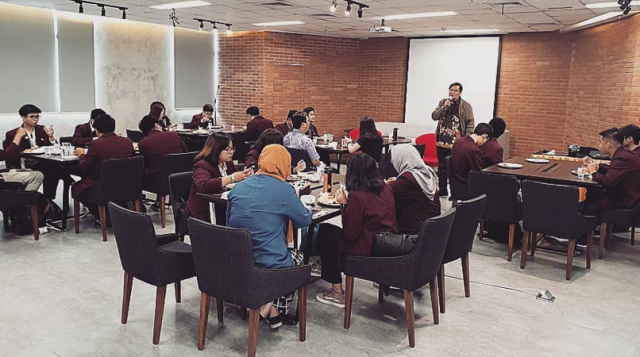 Prof. Dr. Ir. Harjanto Prabowo, MM. juga menyampaikan bahwa peran dari Ketua OK 2019, dapat dilakukan dengan berbagai cara, seperti selain memimpin organisasi dengan program kerja yang telah dirancang, juga harus mampu mengedepankan rasa empati terhadap sesama, khususnya dengan para orang tua yang berada di panti jompo, dan anak-anak yang berada dalam panti asuhan. Menumbuhkan jiwa sosial seperti inilah yang menjadi harapan untuk seluruh lulusan BINUS University.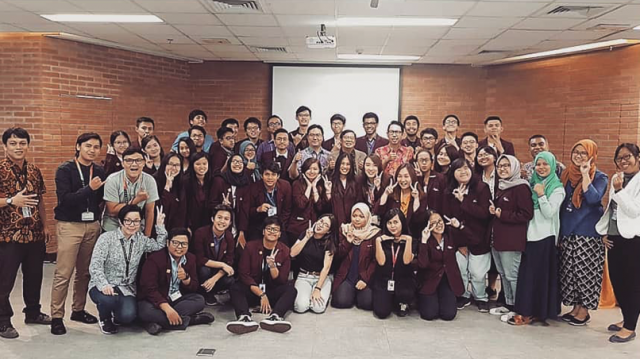 Selain membangun rasa empati, juga angkatan Ketua OK 2019 ini merupakan generasi Z, dimana ancaman tidak hanya dari Narkotika dan Obat-Obatan Terlarang (NARKOBA), melainkan dengan BULLYING atau CYBER BULLYING, yang dapat menyebabkan depresi, rasa tertekan, putus asa dari hal-hal yang tidak mampu diraih sesuai dengan keinginan. Tentunya ini harus diantisipasi bersama dengan cara-cara yang baik melalui program-program yang disediakan oleh BINUS University, dalam hal ini adalah Mentoring dan Counselling yang disediakan oleh Student Advisory and Support Center (SCAC).