PARA CEO PERUSAHAAN TERNAMA INDONESIA BERBAGI KISAH KESUKSESAAN DALAM ACARA STUDIUM GENERALE FERRARI CHAPTER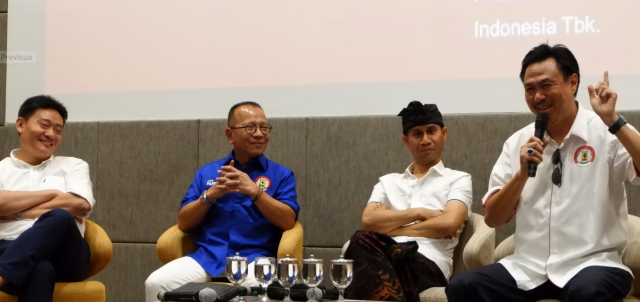 Pada era globalisasi ini, banyak perusahaan industri yang berlomba-lomba memproduksikan produk mereka dengan inovasi yang unik, baru dan tentunya mengikuti perkembangan zaman modern ini. 2 Kemampuan yang tak terpisahkan yaitu kemampuan untuk bersaing dan berinovasi adalah hal yang terpenting dalam mempertahankan nama sebuah perusahaan.
Inovasi-inovasi yang bisa terlihat signifikan pada era ini adalah inovasi-inovasi dalam bidang otomotif. Perusahaan otomotif pada zaman ini sedang gencar bersaing dalam memproduksi barang-barang otomotif agar mampu bertahan di industri otomotif.
Salah satu perusahaan otomotif yang terus berinovasi dan mampu mempertahankan citra dan nama brand agar tetap ternama di setiap zamannya adalah Ferrari. Inovasinya dalam membuat sebuah produk otomotif terutama mobil sangatlah mengesankan. Mulai dari kualitas bentuk mobil sampai mesin mobil yang memiliki kualitas tinggi. Ferrari juga turut banyak mensponsori para pembalap dan membuat mobil balap sebelum pindah ke produksi kendaraan komersial yang dikenali sebagai Ferrari pada tahun 1947. Sepanjang sejarahnya, perusahaan ini telah berpartisipasi paling lama dalam dunia balap, terutama di Formula Satu, di mana telah sukses besar.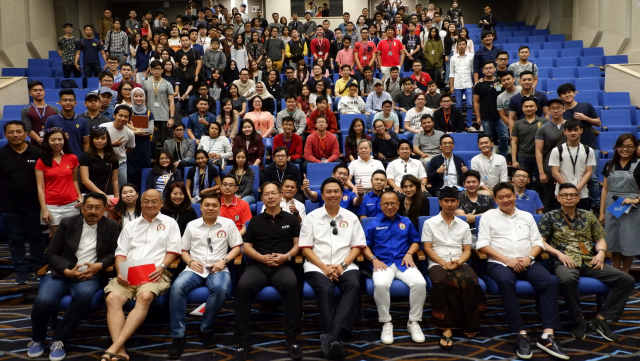 Keberhasilan Ferarri dalam membangun nama dari awal berdiri hingga saat ini memiliki nama yang ternama akan dibahas dalam acara Studium Generale Ferrari Chapter. "Success Stories of Ferrari's Owner and Brands". Acara yang akan turut dihadiri langsung oleh CEO OF FERRARI, Arie Christopher ini diadakan pada tanggal 14 Oktober 2017, bertempat di Auditorium BINUS University, kampus Alam Sutera. Beliau membagikan kisahnya bagaimana Beliau memulai karier sebagai Sales Manager Ferrari di tahun 2000 dan berkat usahanya beliau berhasil menduduki jabatan sebagai CEO OF FERRARI mulai dari tahun 2013 hingga kini.
Turut hadir pula beberapa CEO perusahaan ternama di Indonesia, seperti Bapak Jos Parengkuan(Founder of Syailendra Capital),  beliau mengatakan bahwa "It's good to have a big dream" Karena pada saat membangun perusahaan miliknya yaitu Syailendra Capital, beliau menaruh mimpi sebesar-besarnya agar bisa mencapai hasil yang besar juga.
Ilmu entrepeneurship semakin dilengkap dengan hadirnya Ajik Krisna pemilik Krisna Bali,  toko oleh-oleh terbesar yang terletak di Bali dan Bapak Hengky Setiawan, Owner of Telesindo AMD PT. Tiphone Mobile Ind. TBK yang juga membagikan ilmu mengenai entrepreneurship di bidangnya masing-masing dan mereka juga membagikan kisah inspiratifnya dalam menitih  kesuksesan membangun perusahaan.
Dengan acara Studium Generale Ferrari Chapter, dengan mengangkat tema "Success Stories of Ferrari's Owner and Brands" dengan pembahasan mengenai kisah-kisah sukses para CEO ternama Indonesia dibindang industry bisnis ini, besar harapan agar ilmu yang telah dibagiankan ini berguna bagi BINUSIAN dalam memperkaya ilmunya dalam bidang entrepreneurship dan leadership.