FIRST YEAR PROGRAM PHASES
Orientation & Transition Program

​ (OTP)
The activities in OTP aim to equip Freshmen B2026 with:
Knowledge/information and skills in academic areas such as:
The curriculum that will be undertaken, including the distribution of courses per semester, specialization, quality control courses, enrichment programs, minor programs, etc
Basic knowledge of the chosen majors
The skills to search for literature, read and write scientifically
Knowledge/information or skills in non-academic areas such as:
Values ​​that are held firmly in the environment of BINUS UNIVERSITY
Graduate attributes that must be owned by every BINUS UNIVERSITY graduate
The process of adjustment to become a student
Lecture system at BINUS UNIVERSITY
Facilities and targets to support student lectures
Social awareness activities
Through the video conference activities that are scheduled together, the material or activities provided are carried out independently with the guidance/direction given. During the activities in OTP, Freshmen B2026 will be accompanied by the Freshmen Leader.
————————————————————————————————————————
Pengetahuan/Informasi maupun ketrampilan di area akademik seperti:
Kurikulum yang akan dijalani meliputi distribusi mata kuliah per semester, peminatan, mata kuliah pengawasan mutu, enrichment program, minor program, dsb
Pengetahuan-pengetahuan dasar dari jurusan yang telah dipilih
Keterampilan mencari literatur, membaca dan menulis secara ilmiah
Pengetahuan/Informasi ataupun ketrampilan di area non akademik seperti:
Nilai-nilai yang dipegang teguh di lingkungan BINUS UNIVERSITY
Graduate Attribute yang harus dimiliki oleh setiap lulusan BINUS UNIVERSITY
Proses penyesuaian diri menjadi seorang mahasiswa
Sistem Perkuliahan di BINUS UNIVERSITY
Sarana dan Prasarana penunjang perkuliahan mahasiswa
Social Awareness Activity
Melalui aktivitas video conference yang terjadwal bersama, pemberi materi ataupun aktivitas yang dilakukan secara mandiri dengan bimbingan/arahan yang diberikan. Selama kegiatan di OTP, Freshmen B2026 akan didampingi oleh Kakak Freshmen Leader.
Week of Welcoming (WoW)
Week of Welcoming (WoW) activities will invite Freshmen B2026 to know BINUS UNIVERSITY better as their chosen almamater.
————————————————————————————————————————
Kegiatan Week of Welcoming (WoW) akan mengajak Freshmen B2026 untuk mengenal lebih dekat BINUS UNIVERSITY sebagai almamater yang telah dipilih.
Inauguration
An inauguration is an official ceremony for Freshmen B2026 to be students and at the same time accompanied by an arts performance from Freshmen, Students, the Arts Student Organization, and local artists.
————————————————————————————————————————
Inaugurasi adalah sebuah upacara peresmian Freshmen B2026 menjadi seorang mahasiswa sekaligus diiringi dengan pentas seni yang akan dimeriahkan oleh penampilan dari para Freshmen, Mahasiswa, Unit Kegiatan Mahasiswa (UKM) Kesenian dan Artis Ibukota.
Academic Experience (AE)
After obtaining knowledge/information about the chosen majors and also the skills needed by a student, after officially becoming a student, Freshmen B2026 will know the chosen majors better. In this activity, Freshmen B2026 can meet directly with Heads of the Departments, take a look at the senior students' masterpieces in their majors, and see directly the facilities that will support the learning process in their majors.
————————————————————————————————————————
Setelah memperoleh pengetahuan/informasi mengenai jurusan yang dipilih dan juga keterampilan yang dibutuhkan oleh seorang mahasiswa, tiba saatnya setelah resmi menjadi mahasiswa, Freshmen B2026 mengenal lebih dekat jurusan yang telah dipilih. Pada kegiatan ini, Freshmen B2026 dapat bertemu langsung dengan Pimpinan Jurusannya, melihat langsung hasil karya dari mahasiswa senior di jurusannya, dan mendatangi langsung fasilitas-fasilitas penunjang pembelajaran di jurusannya.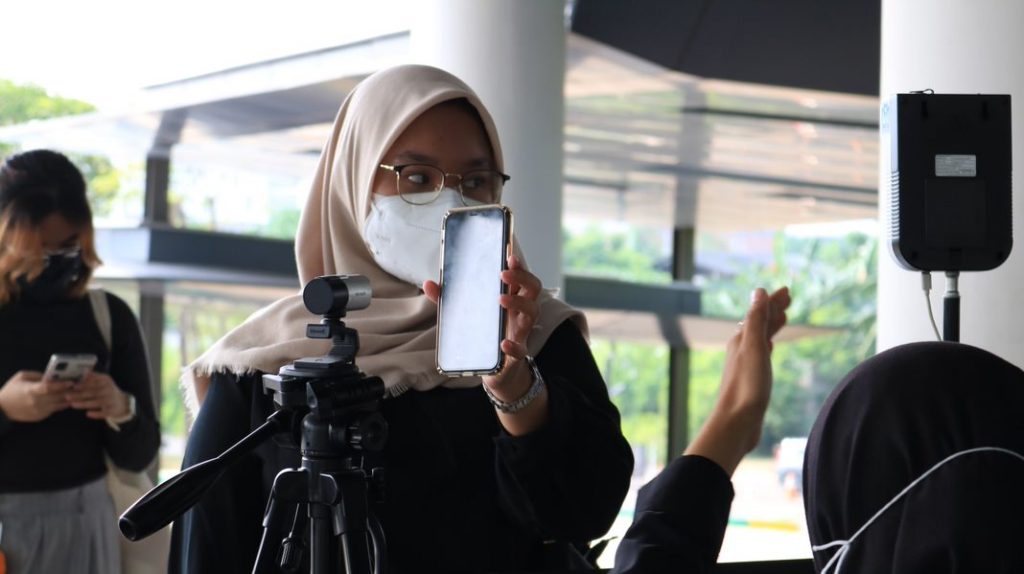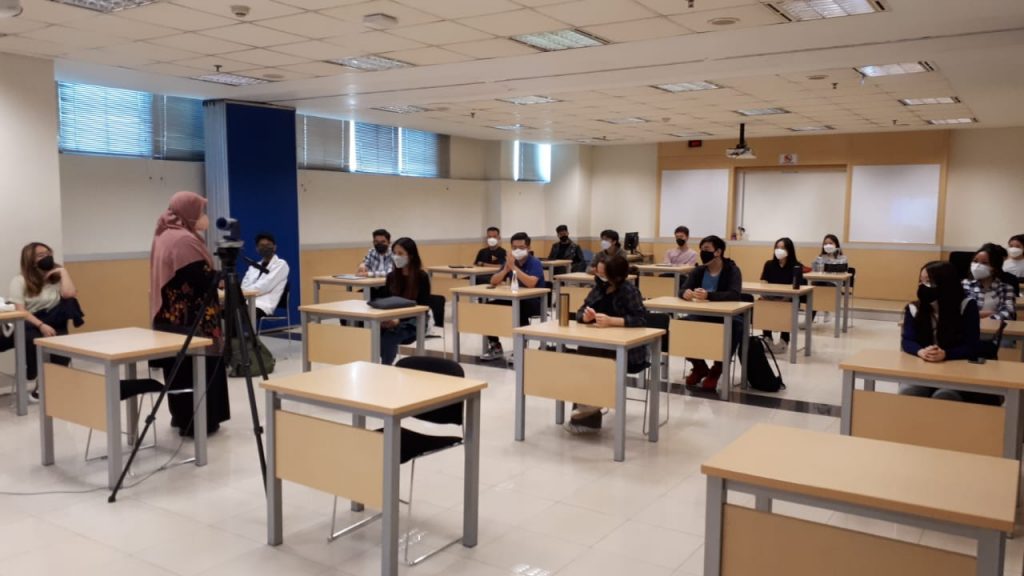 Excellence Program (EP)
The activities in the Excellence Program will be focused more on increasing the soft skills of the students. In this activity, Freshmen B2026 will be accompanied by freshmen partners for 2 semesters (1 year).
————————————————————————————————————————
Kegiatan Excellence Program akan lebih berfokus untuk meningkatkan area soft skill seorang mahasiswa. Pada kegiatan ini, Freshmen B2026 akan didampingi oleh Freshmen Partner selama 2 semester (1 tahun).
*Important Notes: Detailed information about WoW, Inauguration, AE, and EP will be announced from Freshmen Leader.
————————————————————————————————————————
*Tanggal Penting: Informasi detail mengenai WoW, Inauguration, AE, dan EP akan diumumkan oleh Freshmen Leader.